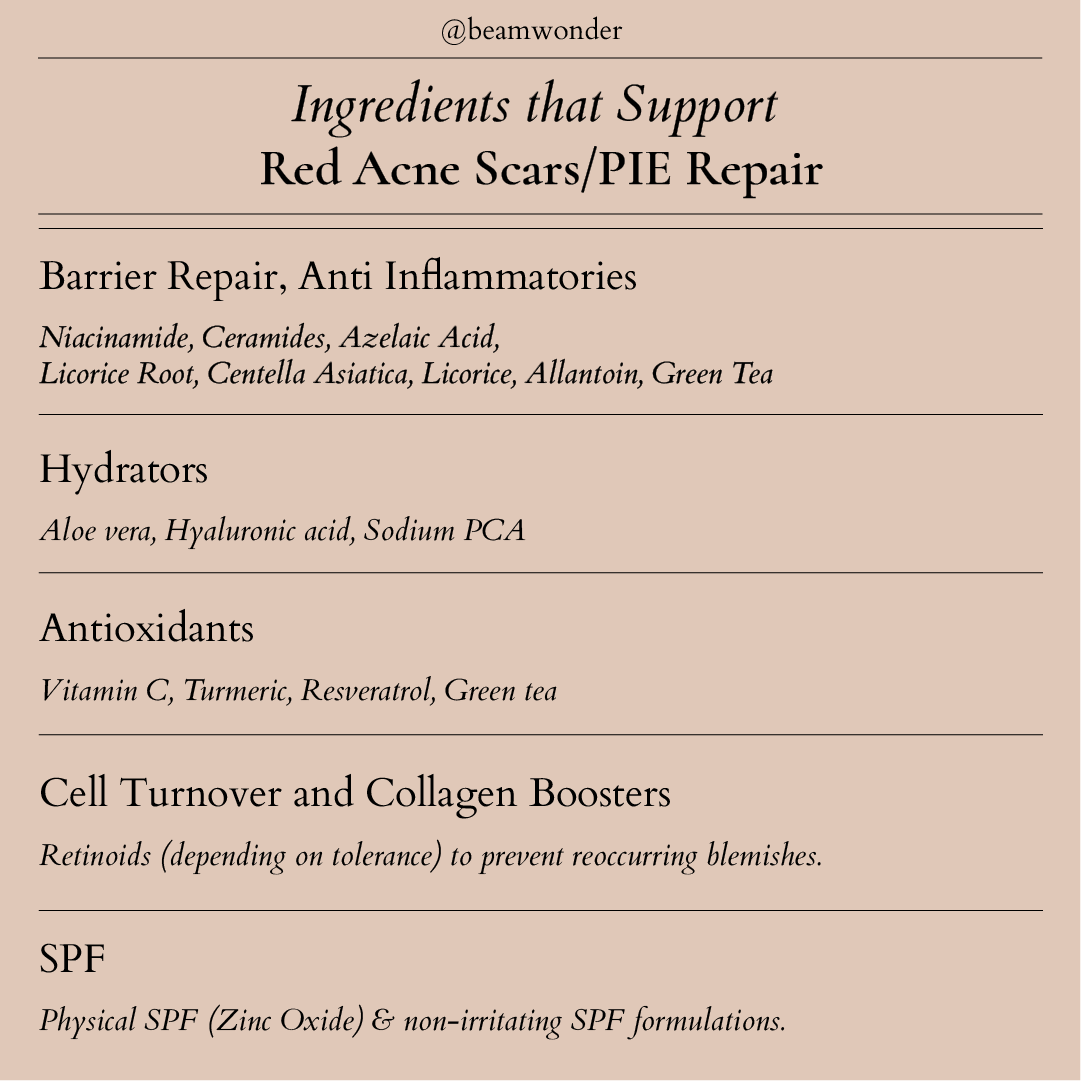 Part 3 on PIE.⁠⠀

Topical skincare:⁠⠀
⠀
My last post on PIE.⁠⠀
⠀
For those asking for that "1" product recommendation- If there is really 1 product that I think is essential to tackling PIE topically it is SPF. I think we all underestimate the power of SPF to address PIE & PIH. The key will be to find a texture and finish that suits you best so you can make sure you are using the right amount of product "to help your skin heal faster" than if left exposed to UV rays. ⁠⠀
Do remember this overtime PIE scars will fade but I know how annoying they can be when they can take 6 months or even 1 year to fade so the posts over the last few days is mostly about speeding up the fading process.⁠⠀
⠀
Hope this was helpful to everyone.⁠