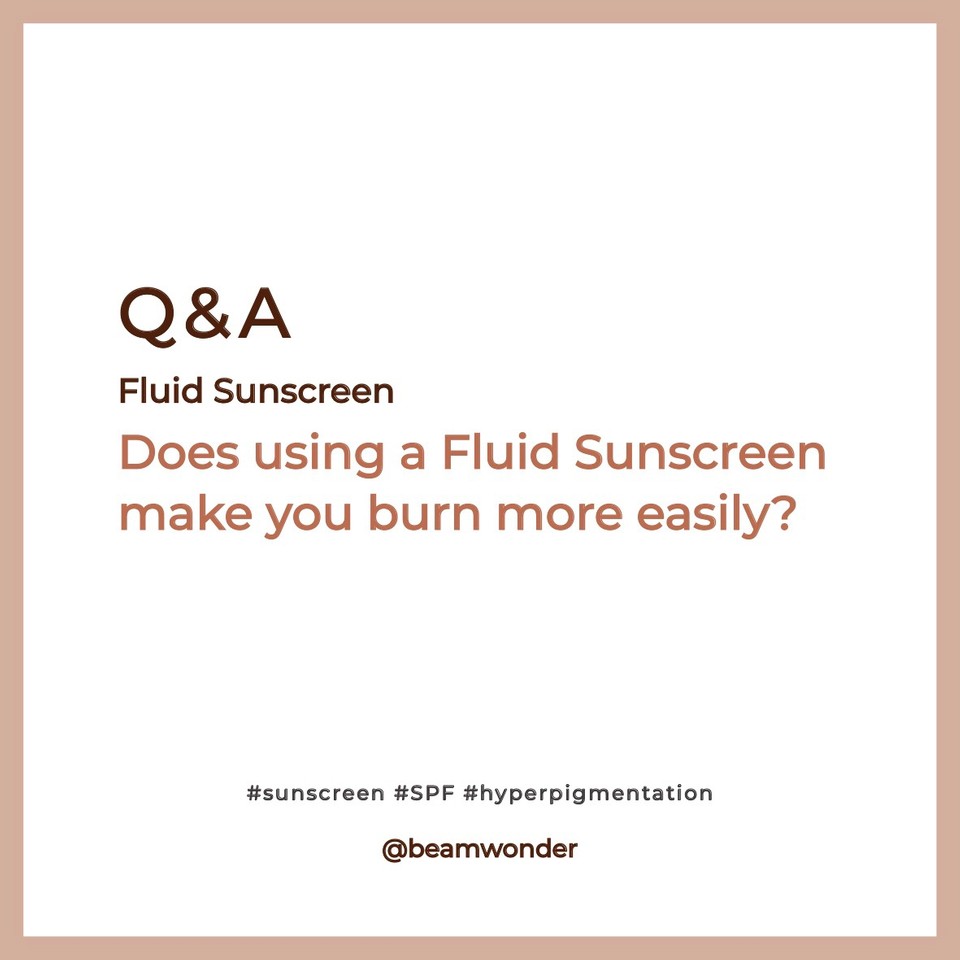 Q&A "Fluid sunscreens always cause me to burn"….."Does using a fluid sunscreen make you burn more easily?"⁠

These were some of the responses and messages I received after I posted a comparison between @paulaschoice Fluid versus Defence SPF.

Answer⁠
Firstly I know how we all love a fluid SPF. I mean they apply effortlessly, melt into our skin without a trace, rarely leave any residues, they almost feel like a watery essence. It sounds all to perfect especially if you have ever layered a thick pasty white cast SPF.

So why are you experiencing burns or issues? I think there could be two reasons for this:⁠
1️⃣Amount of applied. – Approximately 1/2 tsp is needed for SPF on face, neck, and ears (¼ for the face) to obtain the stated level of protection advertised. With a Fluid SPF however, there might be this tendency to under apply since it may be difficult to measure and it can apply very sheer. Which means greater attention is needed to application method and quantity.

2️⃣Climate are you living in.⁠ In other words, what is the UV level of exposure in your country? You might be in a high UV country or depending on your activity (beach/pool) be exposed to high UV and not applying sufficiently or re-applying if necessary. Someone in one country may not have a problem with once a day application versus someone in another country. For example, the UV index in Singapore is 11-15 versus the UK currently 4-5. ⁠

Recommendation: ⁠From personal practice when I am in the UK I am not half as diligent with SPF (as I rarely experience burns or other SPF related issues) as when I am in Asia – Japan, SEA or Hong Kong. That is because the UV index/ climates are just so different. If you are experiencing issues with Fluid or any SPF here is my recommendation. ⁠

Apply two thin layers this ensures that you have obtained appropriate coverage and allowing them to settle before you move on to your next step. I call this my TIMES BY 2 rule #2Xspf which I have mentioned in posts before. I usually do this on my dark spots, mustache melasma and hyperpigmented areas (when I am in Asia as these areas are the first to show signs of inadequate SPF protection). I guess this is the best way to ensure that your skin does not burn and then reapplication every few hours if you are under direct exposure to UV light/ outdoors. Hope this helps for those asking.