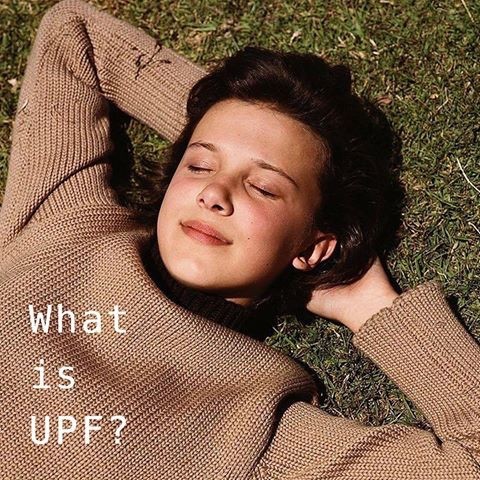 Ok this is a naughty repost of one of my old posts but I still feel it is relevant today as it was 2 years ago when I wrote on IG.

What is the difference between UPF and SPF?⁠

@skincancerorg really talks about this in detail and it is well worth reading. I have taken a few notes from their site and some journal extracts to help explain but I really recommend reading their site for choosing protective clothing. I personally like to shop at @coolibar for children's hats/clothing if you are interested to know and the quality is impeccable. Also since I started to wear UPF protective hats I noticed my scalp stopped burning in peak Japanese Summers 7 years ago and my headaches over summer miraculously stopped.⁠

So if you traveling for summer this might be something you want to think.⁠⠀

☀️ UPF = Ultraviolet Protection Factor indicates how much of the sun's UV radiation penetrates a fabric and reaches the skin. The higher the UPF, the lower the amount of radiation that can penetrate through the fabric and your skin.

Minimum standard UPF rating by Canadian Dermatology Association (CDA) standard for clothing should be 40 – 50+ (J Adam, 1998) For example, a fabric rating of 50 will only allow 1/50th of sun UV rays to pass through which means it greatly reduces your skin's UV radiation exposure (only 2% can penetrate)

👚 FABRICS MATTER
Polyester and wool fabrics usually provide sufficient UV protection (UPF 30+)

Other fabrics, such as cotton, linen, and viscose often offer poor UV protection. (T Gambichler et al, 2001)

The UPF of a green cotton T-shirt is 10 while a white cotton one is 7. A thicker fabric such as velvet in black, blue or dark green has an approximate UPF of 50.

Wet clothes can lose up to 50% of its UPF. So swimming with a shirt on does not protect you from UV rays.⁠

Fabrics Matter.