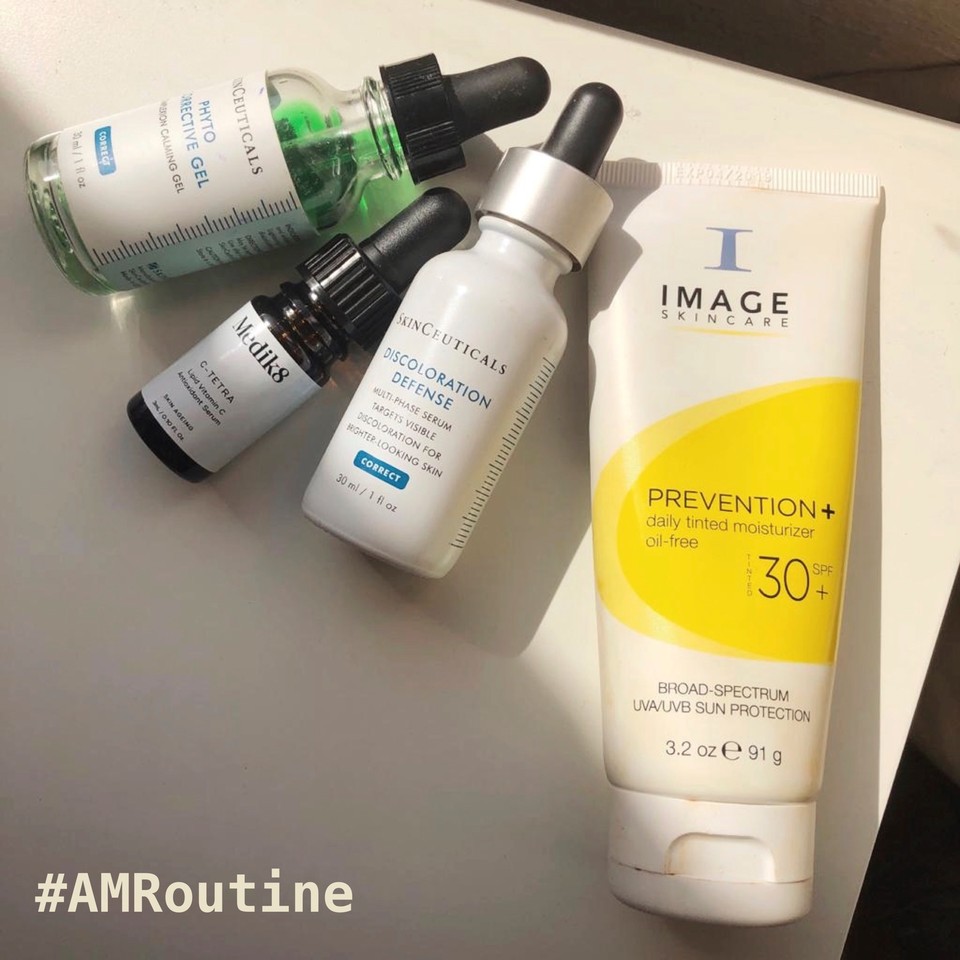 I have slowly started to add actives into my routine over the last 2 weeks. I am carefully tiptoeing around my stash as so many of my high-performance products are littered with ingredients that do not work well with my skin, citrus oils, and limonene being one of them.

@skinceuticals Phytoceuticals Corrective Gel – finishing this up.

@skinceuticals Discolouration Defense – The key ingredient here is again Tranexamic Acid, 3% Topical TXA, 1% Kojic Acid, 5% Niacinamide. Again TA has been trending so I was completely unsurprised to see this as a new launch last year but so far I haven't been seeing too much in terms of results.

@officialmedik8 MEDIK8 C-Tetra – This is a Tetrahexyldecyl Ascorbate. I received this as a sample and to be honest I have never really seen remarkable results from THD as it is not a Vitamin C derivative I usually look out for but I will be using this for a short while just to see how it works. (I am disappointed to see citrus oils in the serum so I will do a sample test and if this doesn't work out for my face, it will be repurposed for my neck).

Mineral Sunscreen
@imageskincare Prevention + daily hydrating moisturizer SPF 30+ – Prevention+ Daily Tinted Moisturizer SPF 30+ – 6% zinc oxide, 4.6%Titanium dioxide, DNA Protection Complex. A wonderful tinted sunscreen that matches my skin tone but again it is heavenly scented (hide face emoji).