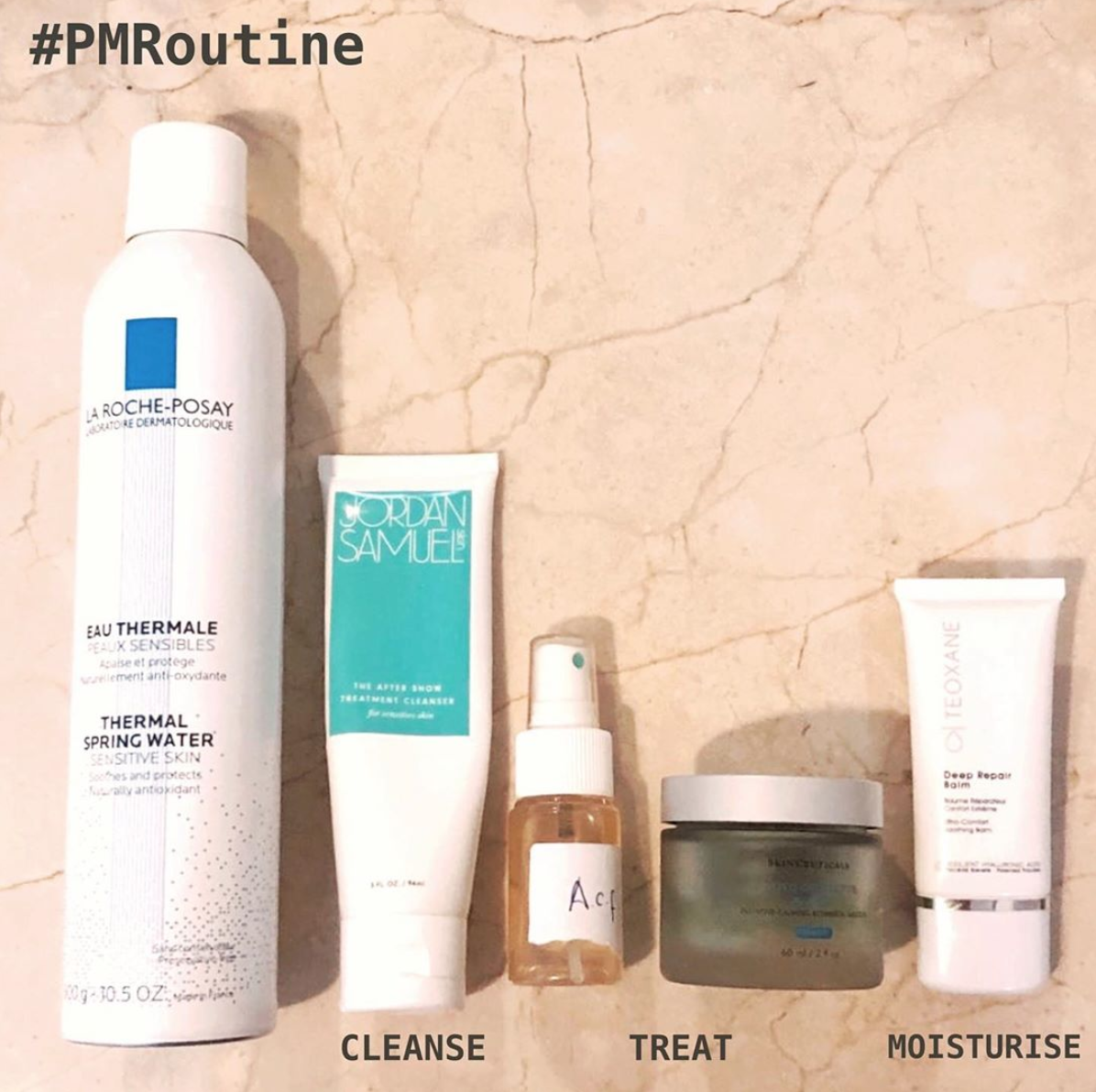 For the last two weeks, my routine has been fairly straight forward as I eliminated everything from my routine and introduced 1 product after 3 days. To be honest I am just happy the past few rough weeks are slowly passing me by.

1️⃣Cleanse
@larocheposaysg La Roche Posay Thermal Spring Water Face Mist.

@jordansamuelskin Jordan Samuel The After Show Treatment Cleanser for Sensitive Skin – Aloe Leaf Juice, Green Tea Extract, and Chamomile Extract.

2️⃣Treat
My skin, unfortunately, cannot handle glycolic acid for now however with all the occlusive barrier products I am using I am scared that I could end up with some blockages or clogged pores so this is my gentle acid serum (without glycolic acid) just the right levels of exfoliation that my skin needs.

@skinceuticals Skinceuticals Phyto Corrective Mask – A cucumber mask to soothe the skin for comfort. I used this overnight on my upper lip which on some days feels like it's on fire. The key difference between this and the Phyto Corrective Serum is that it does NOT use Eucalyptus oil which is a known irritant for some skins but calming and skin-plumping for others.⠀⠀

3️⃣Moisturise
@teoxaneofficial Teoxane Deep Repair Balm, I was using a blend for 4 reparative oils on and off for the past 2 weeks in addition to creams but since my skin is a bit more settled, I've decided to switch to this recently. I didn't think this was going to work for me but surprisingly it really does, it calms my skin, hydrates and deeply moisturizes.

Some times the best you can do for your skin is to strip out non-essentials and give it time to heal.