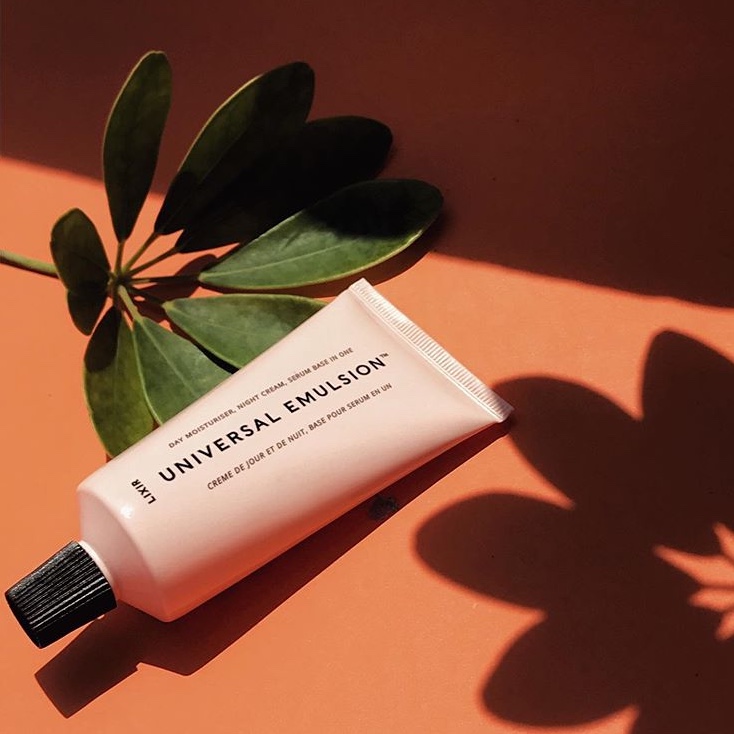 I am clearing up a few items to throw away and repurpose this evening and I came across this picture I took last year that I never really posted.

I bought this basic day cream because I really admire the work of Colette Haydon (who has created so many wonderful products for so many brands) but unfortunately, it broke me out within 3 days. I know the culprit for me is the ingredient Myristyl Myristate a known comedogenic ingredient that I have personally noticed breaks me out often. So I repurposed it as a body cream.

So far this year and last I think I have repurposed 4-5 products for my body?

💫 @rejuvi Retinyl – (A retinol serum which uses a large amount of Avocado oil that can lead to clogged pores for some but I was hoping that with it being paired with retinol it might create an excellent nourishing serum avoiding the need for an additional calming/soothing oil or cream. In this case, the serum is just extremely greasy and doesn't seem to sink into my skin. It was literally sitting on my skin waiting to be absorbed by the pillow.

Lixir Universal Emulsion – (Just breaks me out)

The Ordinary Lactic Acid 10% + 2% HA- (unfortunately itches my face but makes for a great body exfoliant especially for the elbows and knees which can do with additional hydration).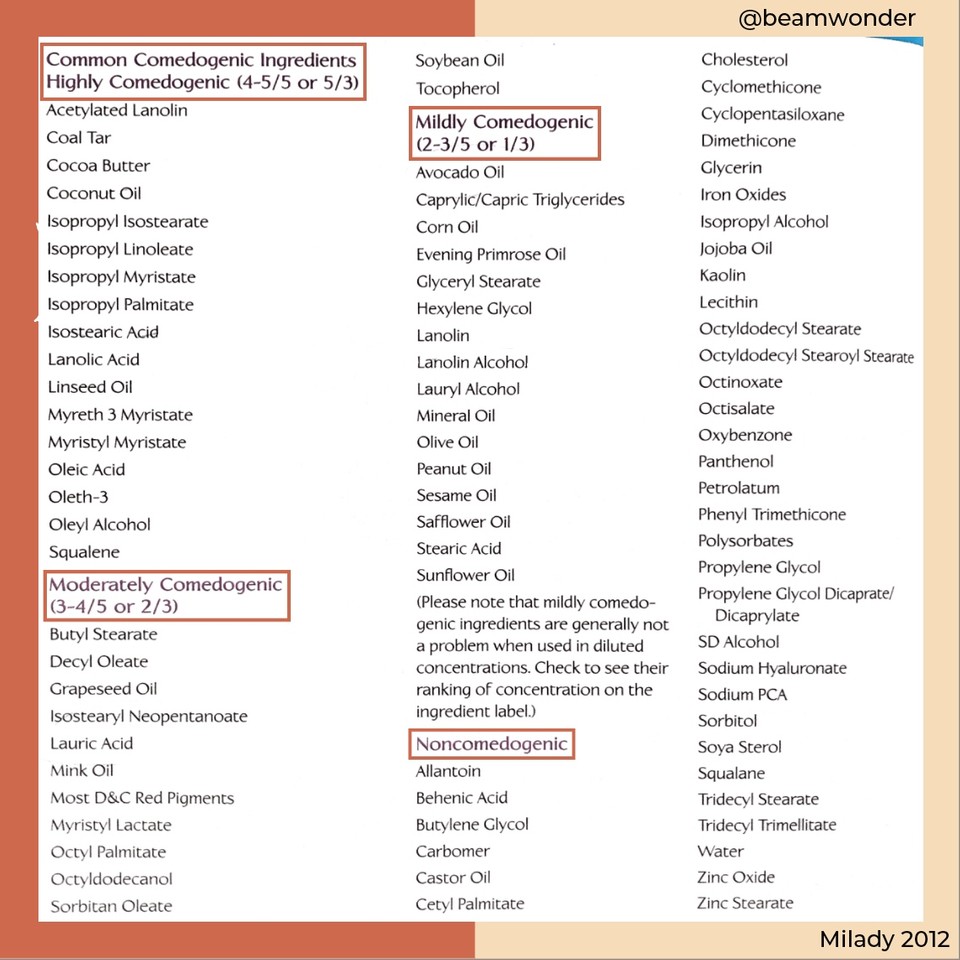 All those random breakouts, blackheads, or under skin bumps (that can develop into full-blown acne if left untreated) caused by some ingredient that clogs the hair follicle in our skin.

There are a few handfuls of ingredients that I look out for in facial care products, just to make sure they are not breaking me out and the rest I tend to tread carefully with. However, instead of sharing with you my personal list, I decided to share with you a textbook version. Now, there are variations between textbooks and journals especially in terms of the ratings given to each of them but most importantly these lists really need to be used as guidance and not to be set in stone because:

💫We are all different and our skin responds differently.

💫Most products come as "mixtures" of ingredients and not as "individual" ingredients and it is the individual ingredient in these lists which have been tested for comedogenicity.

💫The methodology used for the tests performed on these ingredients has strong limitations & drawbacks.

💫Each person has different levels of tolerability and pore sizes and therefore will have different levels of tolerance to ingredients before they find an ingredient causes blockages or breakouts.

💫Some ingredients that are not usually comedogenic can also be comedogenic in certain combinations.

💫% of the comedogenic ingredient used in a product is also important as it might not be used at relevant amounts to be comedogenic and usually, this is very difficult to determine.

Here is a list for you to use as a very general guide noting, for example, I do not seem to have an issue with 65% of the ingredients listed in the MILDLY comedogenic column. The biggest culprits for me personally are Isopropyl Myristate, Isopropyl Palmitate, Isopropyl, Isostearate, Isocetyl Stearate, Myristyl Lactate, Myristyl Myristate (there are others but these really give me skin grief).

What ingredients break you out?