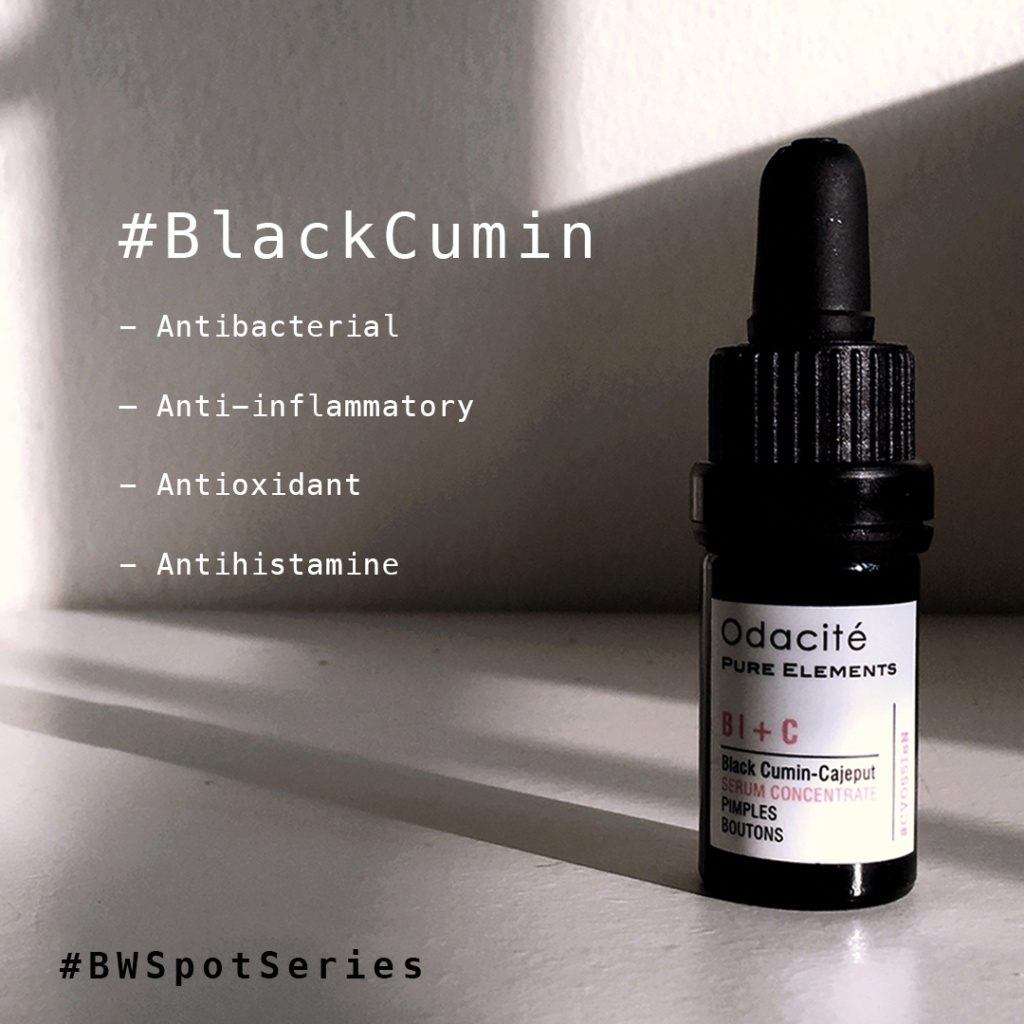 Growing up in an ayurvedic household, this was used for so many ailments from stomach aches, bloating to colds…till I have lost count.
Also known as black caraway, black seed (INCI- Nigella Sativa).
In Latin, it is referred to as the seed that "cures all". Also, in the Bible, it is known as the "seed of blessing". In Arabic texts, it is "a cure for every disease except death". It has been used since the Pharaohs as part of ancient healing remedies.
SKIN BENEFITS:
Restores skin's acid mantle⠀
⠀
Vitamin A – unclogs pores, improves epidermis layer and reduces swelling of pimples⠀
⠀
Vitamin A + amino acids – reduces acne scars and dark spots ⠀
Vitamin C – enhances collagen production, improves skin texture, reduces fine lines and scars⠀
⠀
Omega-3 fatty acids – penetrates deep and moisturises the skin, quickly healing acne blemishes⠀
⠀
Natural anti-histamine – treats skin conditions relating to allergy⠀
High in Zinc – fights infections and clears acne⠀
⠀
Anti-inflammatory property – reduces acne inflammation⠀
Antioxidant – thwarts free radicals and stimulates cell regeneration⠀
Fades dark spots – Regular application can inhibit melanin production ⠀
Nutritive properties – restores natural health and vitality of skin ⠀
⠀
STUDIES:⠀
Abdul-Ameer and Al-Harchan, 2010 found a Nigella Sativa oil lotion 10% significantly reduced the mean lesion count of papules and pustules after 2 months of therapy. In the test group, the response to treatment was graded as good in 58% & moderate in 35%. ⠀
⠀
Black cumin oil has high amounts of an anti-inflammatory compound called thymoquinone, which is effective against multiple acne-specific inflammatory pathways/ immune responses. (Mansour & Tornhamre 2005)⠀
⠀
Whilst Tree Tea oil is only effective on Type 1 p. acne, the black seed oil is seen as being special in that it is effective against both types 1 and 2 p.acnes. So if you didn't see results with Tree Tea oil, you might have a better chance with this.
CAUTION:
Avoid extraction methods using the heat this damages the nutrients in the seed.
MY EXPERIENCE:
I use this as a preventative measure to kill p.acne bacteria before ever getting to the pimple/pustule/papule stage. It is not drying and for those sensitive to Tea Tree oil, this might be a better alternative (also helps with scarring & dark spots).