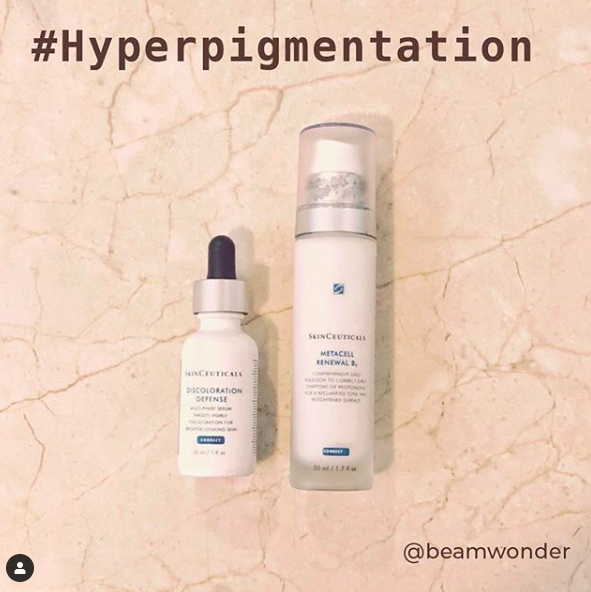 So picking up from yesterday's post on Skinceuticals Hyperpigmentation serum, I found using a combo of these two together did give my skin a lovely glow and helped fade PIH.⁠⠀

@skinceuticals Metacell B3 is a beautiful hydrating gel (similar in texture to B Hydra by Drunk Elephant and Tatcha Water Cream) with 5% Niacinamide, glycerine and 2.5% firming peptide. Unfortunately, I did not see any firming results or any specifically measurable results when using this on its own but when I paired this with the Discolouration Defense serum my skin just looked so "fresh" beautifully hydrated, dewy with a glow to it. I definitely noticed a little extra clarity in my skin and fading of PIH acne marks with these two together. I think they worked well together and pairing these two with more SC serums might give you the results you want to see with your hyperpigmentation.⁠⠀

So picking up from yesterday's conversation I think it makes great sense to speak to a Skinceutical specialist if this is a brand you reach out for often. Talk to them about your routine so they can select a few key products with the ingredients you will need to shift hyperpigmentation and for this, you will need to invest in more than a single hyperpigmentation product – think a good retinoid, exfoliant and more. More on setting up a routine in the future. ⁠⠀

Has anyone else used Metacell B3 on its own and see good results?