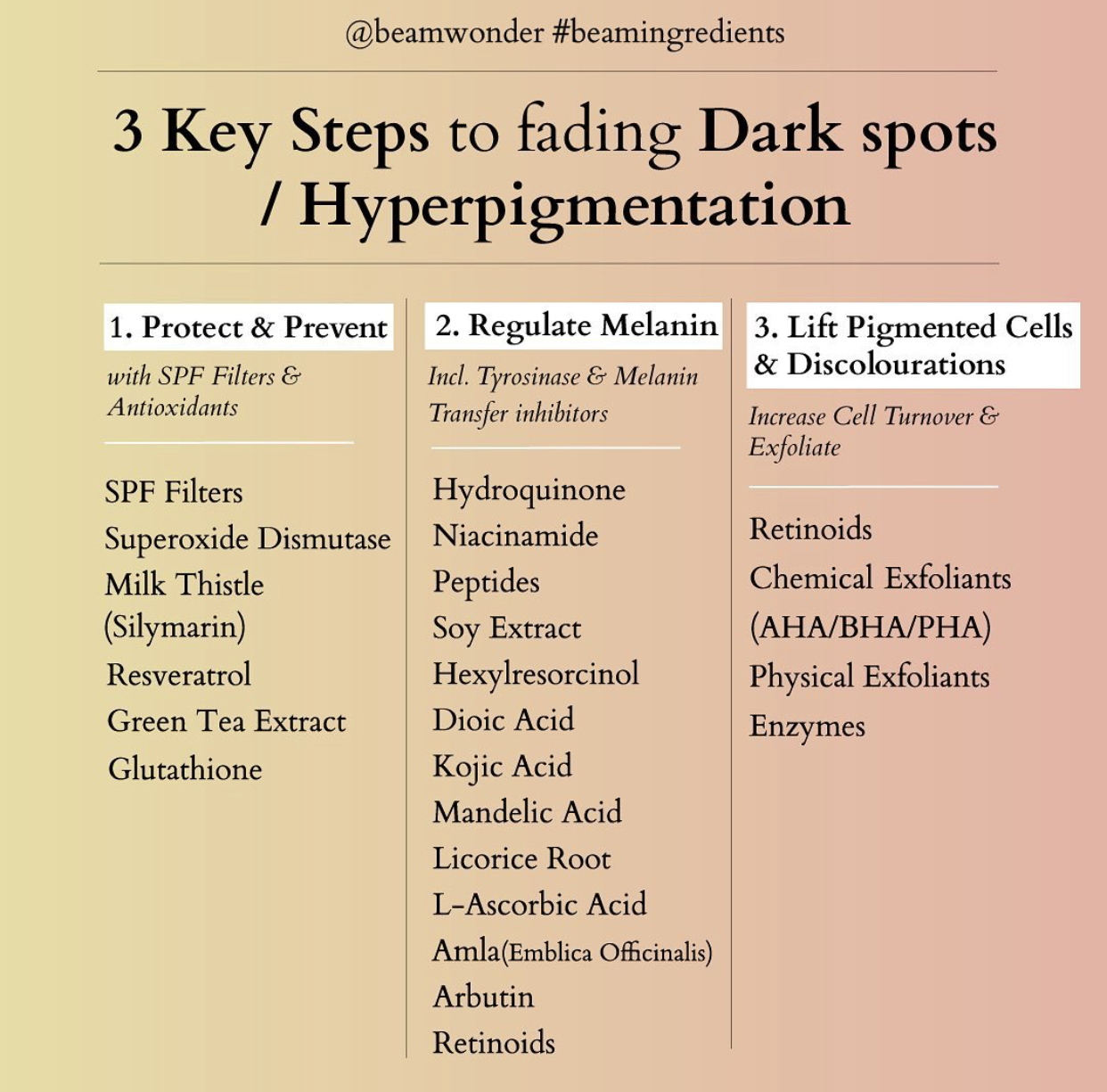 Focus on these three steps when targeting dark spots and hyperpigmentation and you cannot go wrong.
1️⃣ Step 1 is critical. Prevention is always better than cure. Step 1 prevents getting dark spots in the first place, which means being religious with your SPF usage and application.
2️⃣ Use brighteners that target excess melanin to decrease and prevent overproduction of excess melanin.
3️⃣ Use cellular stimulates and exfoliants to help lift surface level discolourations helping remove overly pigmented skin cells to reveal more even toned skin.
4️⃣ One point to note is that if you are NOT addressing the underlying cause of your hyperpigmentation which might be Acne, Hormones, Sun Exposure then the above steps might just be fruitless or a constant battle ground between the underlying causes and you trying to deal with the aftermath of hyperpigmentation. Addressing the cause of hyperpigmentation will be important.
What is your go to step for treating Dark Spots?