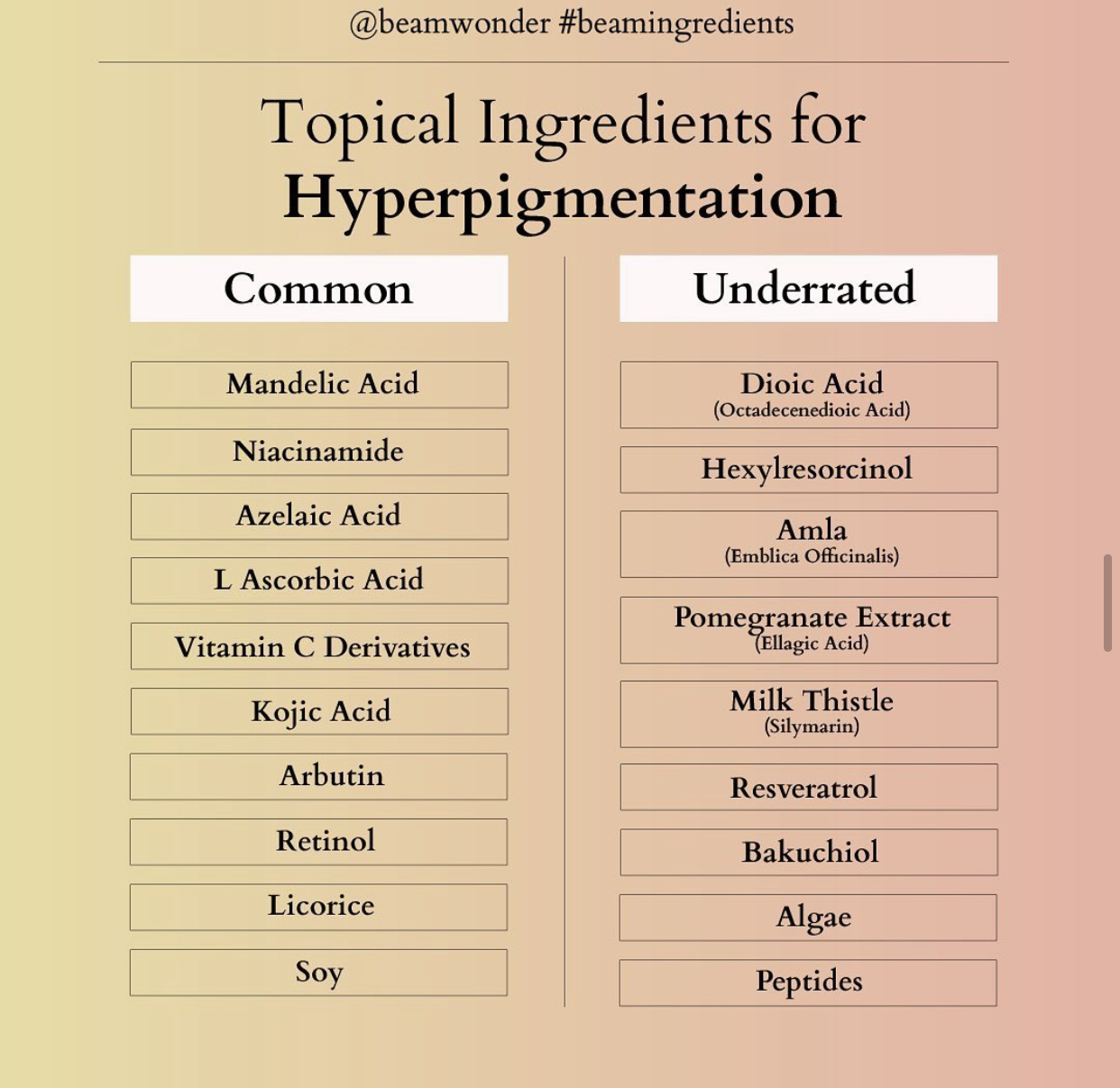 When my hyperpigmentation journey first started my goal was to reach out for the most known, most common, most clinically proven and in most cases the highest %'s I could get my hands on. Most of these actives were also readily available by several suppliers which means they are low cost too. Over time as I have researched and played with more ingredients I have started to understand and appreciate other more uncommon and underrated brighteners that deliver clarity with reduced irritancy.
What keeps these uncommon ingredients uncommon and underrated? Many reasons:
*Reduced general awareness, reduced demand.
*Reduced incentives for independent clinical trials.
*Exclusivity – Small supplier with an exclusive ingredient
*Common ingredients popularised more easily by widely distributed or fast beauty brands while uncommon ingredients supported by niche brands and not widely distributed.
*shortage of supply – large brands are unable to incorporate ingredients with reduced or limited yearly supply. They need ingredients that can be produced at large and at bulk.
Overall there are many uncommon ingredients that work to deliver skin uniformity, bring clarity and enliven the skin that are well worth exploring. As the demand for individual ingredients continues one important factor to note is formula is really everything and most of these ingredients work better in sync than alone to produce the most efficacious results.
Yet above all, these ingredients can be thrown out of the window if you are not wearing sunscreen or wearing inadequate amounts of sunscreen! Actually you will probably make matters worse.
Which brightener do you think is pretty underrated?