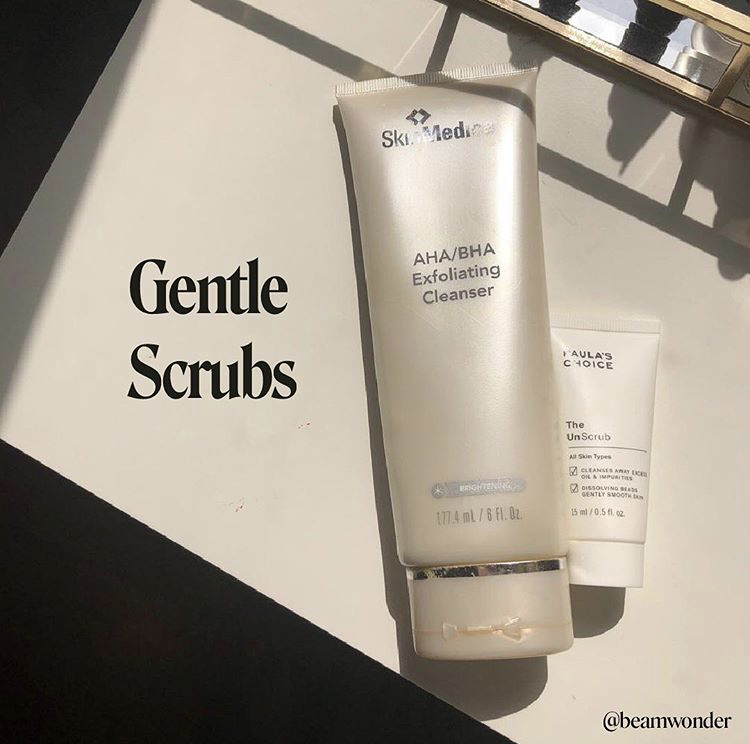 I had a few requests for manual exfoliation recommendations after yesterday posts so here are two gentle and effective face scrubs I have in my stash right now that work well to brighten, smooth and cleanse the skin. ⁠⠀

The Unscrub by @paulaschoicesg – A milky, jelly, creamy texture with jojoba beads. This works well for sensitive skins, those prone to excessive redness or those who generally prefer a gentler scrub.⁠⠀
⠀
AHA/BHA Cleanser @skinmedica with ultra-fine jojoba beads salicylic acid and sugar cane extract. Now in case, you were wondering if the beads and the acids might be an overkill. The jojoba beads are ultra-fine, finer than those found in Paula's Choice and compliment the acid combination very nicely. This works best for oily, blemish-prone, dull, hyperpigmented skins in a non-stripping way. My skin always looks incredibly bright after this cleanser.
⠀
Does anyone else have any awesome face scrub recommendations?⁠