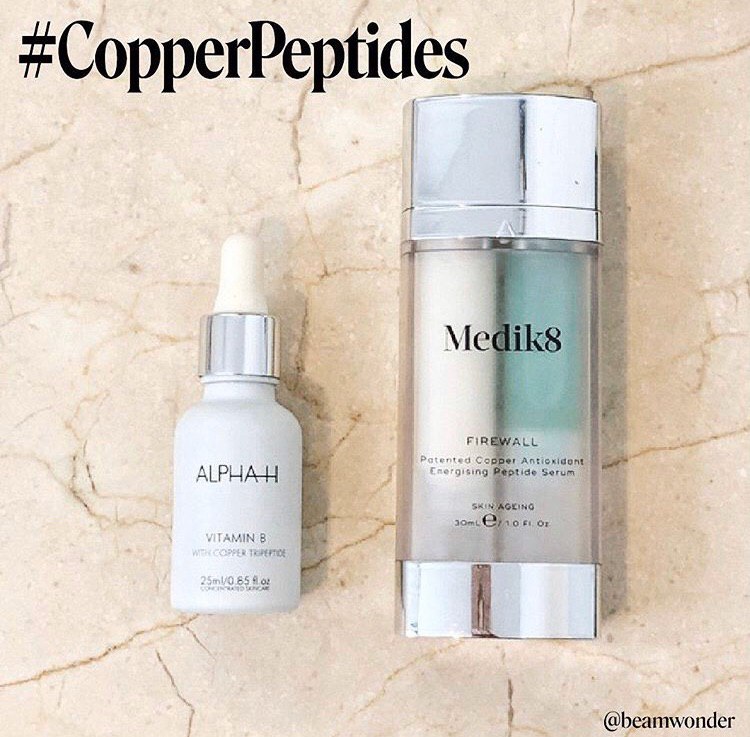 In 2018 I thought I was done with Copper Peptides (like of few of my fellow IG friends when I noticed 1-2 sporadic facial hair pop up, nothing major but weird all the same). Well looks like that wasn't the case.⁠⠀
⠀
To be honest I have been determined to see better results with this ingredient especially when you gloss over the KEY benefits that include:⁠⠀
⠀
Promotes collagen and elastin production.⁠⠀
Acts an antioxidant⁠⠀
Tightens loose skin⁠⠀
Improves skin firmness and elasticity.⁠⠀
Smooths rough skin, ⁠⠀
Reduces photodamage⁠⠀
Stimulates wound healing.⁠⠀
⁠⠀
SUITABLE FOR: Those looking to tackle early signs of ageing, think 30+⁠⠀
⠀
WARNING⁠- THOSE SUFFERING PCOS

Tread with caution if you suffer from PCOS as you may or may not notice either an increase in facial hair or thickness in diameter of existing facial hair. No current clinical proof exists to verify this consumer observation (between PCOS and Copper Peptides on facial application) noticed by some of us here on IG ( @shiva.and.alex has written some good posts on this). Mind you for the blokes out there it was nothing crazy glorious so don't go expecting a lush long beard 😝. So no conclusive statements on PCOS and Copper Peptides use as yet, I would advise tread with caution and observe closely.
⠀
Anyway these two goodies were my copper buys and trials of 2019- the @medik8 was gifted to me by the lovely and smart Sid (Among The Few) and the other I bought from @cultbeauty. I will cover Medik 8 another day (its ingredient is Copper PCA and not Copper peptides, one is a copper salt of PCA the other is a peptide).