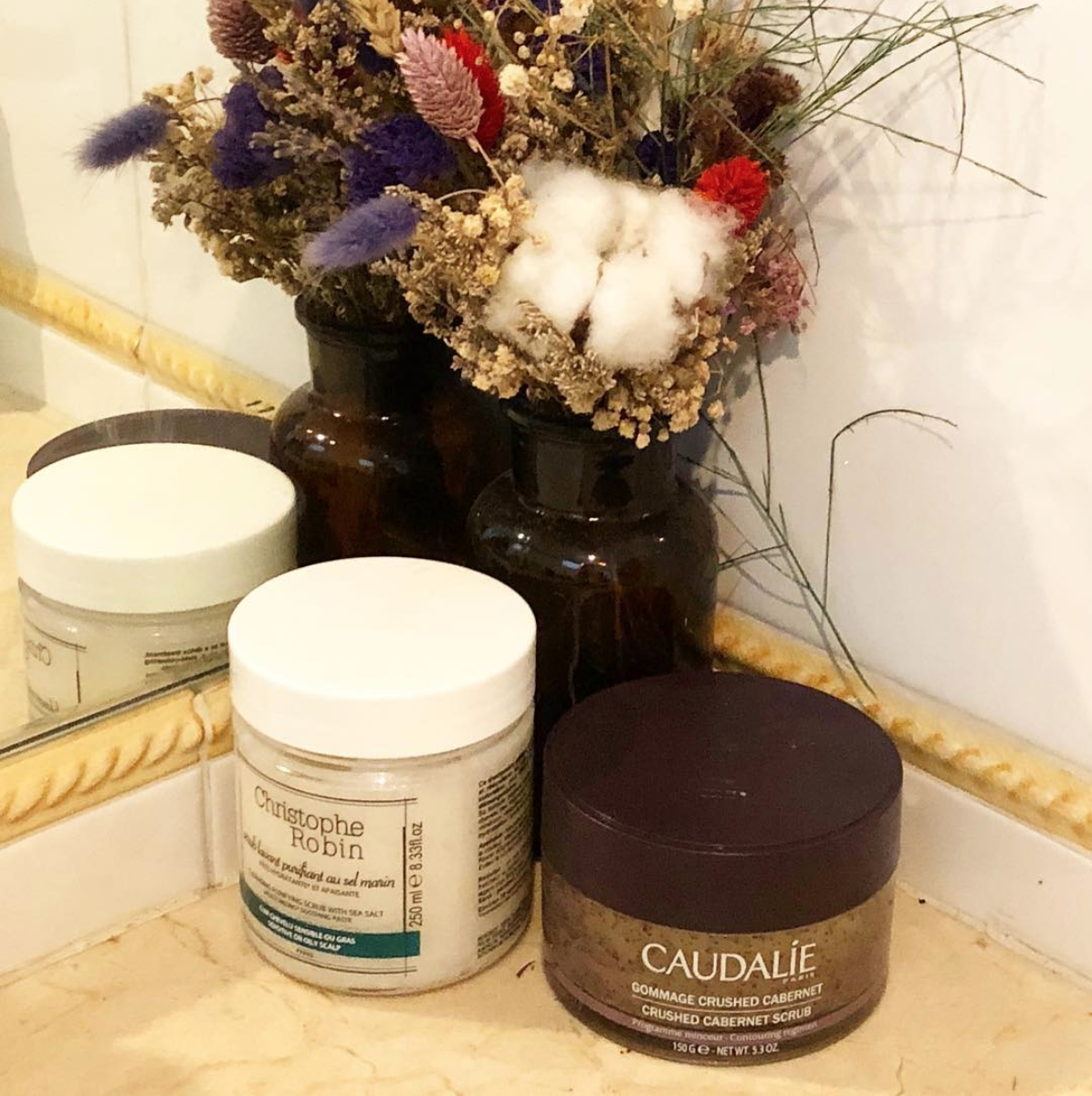 I can easily spend 1-2 hours in the bathroom between hair and bath routines on Sundays, seriously it's the best part of the week for me. I hope everyone had a great weekend and ready for the week ahead.
.
Tonight I slathered these exfoliators in my bath & hair routine today:
.
BODY SCRUB @caudalie With crushed grape-seeds, brown sugar, grape seed oil, Gironde honey and essential oils of lemon, lemongrass, geranium, and juniper this is such a delicious body scrub which smells lovely and emulsifies easily to rinse away leaving the skin smooth and soft.
.
SCALP SCRUB @christopherobinparis Salt Scrub-Purifying Scrub with Sea Salt. Unfortunately, I am not having much luck with this one. The Sea Salt particles are large and scratch the scalp yet with the use of strong surfactants it does create a rich lather foaming up very easily to cleanse the scalp. The good part is you don't need a lot of the scrub and the scalp does "feel" clean, fresh and calm. Yet the thick consistency of the scrub with large somewhat sharp pieces of salt is not really working out for me. I will continue to use this up for now.
.
Any ideas on how to make this hair scrub work better? Does anyone have any other recommendations?