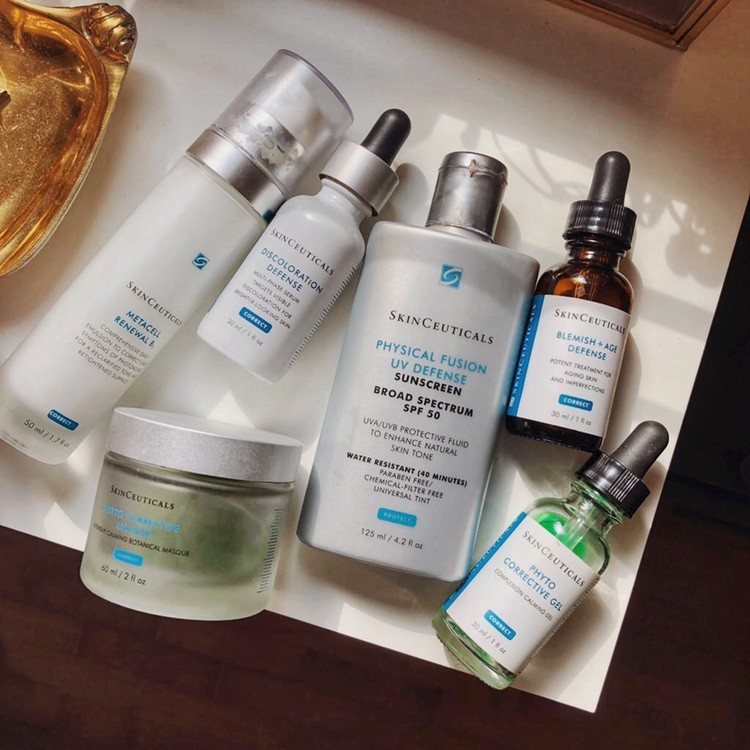 Like Biologie Recherche (BR) I find navigating Skinceuticals (SC) Serums can be tricky.

Each serum is usually tailored to a specific need and like BR, SC also uses a few ingredients per serum which means you can easily end up stockpiling 5-6 to address a few multiple skin concerns. In the past, I would have been happy to layer 3-4 serums but things have been a bit hectic of late so I have been slim lining a lot of my serum purchases. Here is my SC stash.⁠

Phyto Corrective Gel- I have used up two bottles of these desperately trying to fit in with the uniform opinion (from my besties that this works) but it this just doesn't work for me. I believe the Eucalyptus Leaf Oil might be the culprit (it is a known irritant), it irritates my upper lip and surrounding nose area otherwise I feel no irritation on my cheeks and forehead. However, the serum itself is beautifully hydrating and moisturizing which helps to some degrees but it did not otherwise perform as I was expecting.⁠
⁠
Phyto Corrective Mask- My skin loves this! It temporarily cools and calms the skin especially after a day in the sun, with cucumber and olive leaf extracts. Placing this in the fridge helps the skin cool even quickly. Just a quick note it does contain fragrance and dyes (which I really wish they did not include 😞)⁠

Discolouration Defense- A light-textured serum which contains 3% Tranexamic Acid. A full review to follow.

Protect Physical Fusion UV Defence SPF 50 Universal Tint
A light liquid SPF that has a gritty texture and leaves a "funny" cast. The "grainy" texture of this SPF really took me by surprise. Full review to follow.
.
Blemish Age and Defense (Glycolic and Salicylic acid serum) The high level of denatured alcohol on the list was initially a turn off for me but it has otherwise been working well to keep my face clear and blemish-free.
.
.
.
Which one would you like a full review on?
Oh, and which brand is overflowing in your skincare stash right now?