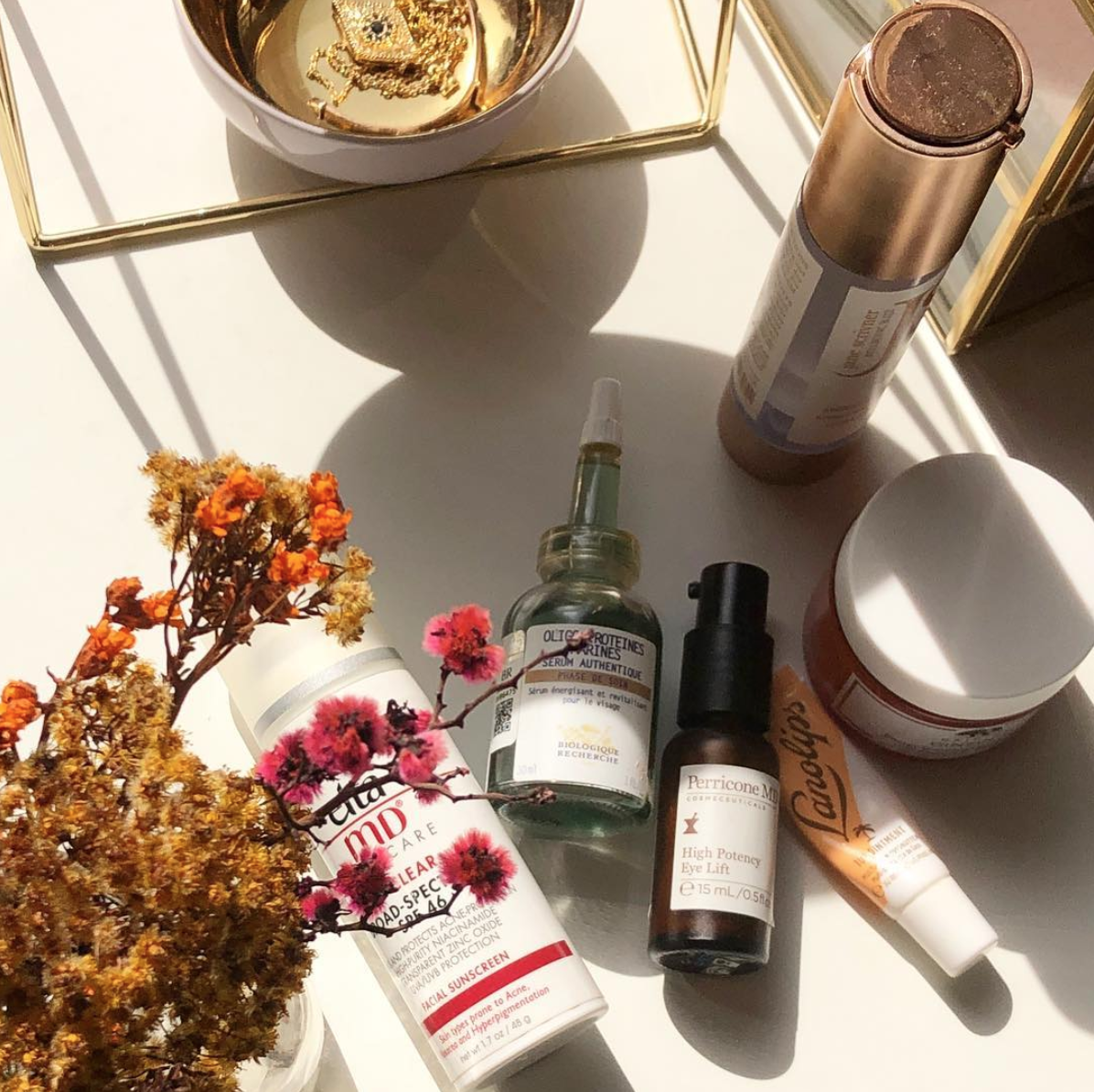 This mornings routine was so rushed, I had 5mins to get out the door and then 3 mins into my routine I squirted foundation straight on to the wall of the bathroom, floor and on my top. I then spent the next 10mins cleaning around me and getting changed again. Here was my quick morning routine.
.
@indie_lee Brightening Cleanser
@biologique_recherche_uk Oligo-Proteins Marines Serum – beautifully hydrating, moisturizing, smoothing and brightening
@Janescrive Bioluronic Buzz 200 Hydrator
@perriconemd Vit C brightening eye serum
@originsuk Ginzing- a light hydrating moisturizer
@eltamdskincare Clear SPF- "Holy moly" I love this stuff! Broad Spectrum SPF 46.5
(Just checking you're still reading it's an SPF 46, not 46.5).
@lanolips After the dry spell in the EU my lips have shriveled up again, dry, cracking and somehow in the middle of the night they had bled so I had to reach for Lanolin this morning.