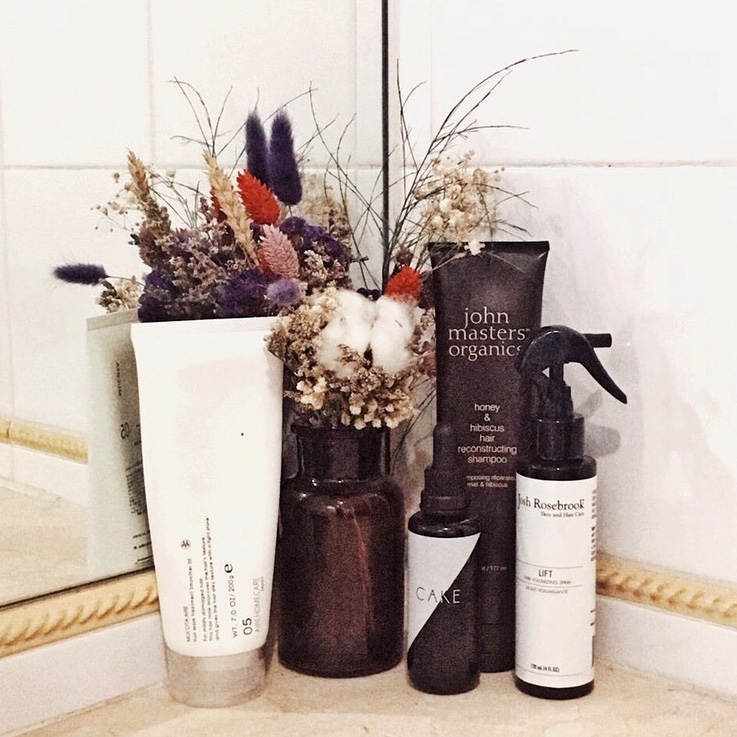 @mucotaoriginal 💫 Mucota 05 Hair Mask.

@gmreverie 💫 Reverie Cake Restorative Scalp Tonic – Essential Oils: Rose, Frankincense, Bourbon Vanilla, Sandalwood, Palmarosa, Balsam, Ylang Ylang, Patchouli. A lovely tonic that is comforting yet I have not really been able to QUANTIFY the results of this one to be honest. It is incredibly soothing but if your hair loss is related to stress or the internal workings then you might find this underperforming if on the other hand your hair growth is being retarded by itchy scalp, sensitivities then this might be somewhat of a comfort to you and hence in turn restore a healthy scalp and normal hair growth. I grabbed this from @cultbeauty

@johnmastersorganicsuk 💫 John Masters Organics Honey & Hibiscus Hair Reconstructing Shampoo – Vitamin E, Essential Oils, Panthenol, Jojoba, Honey

@joshrosebrook 💫 Josh Rosebrook LIFT Hair Texture & Volume – Orange essential oil, lavender essential oil, rosemary essential oil, ylang ylang essential oil.