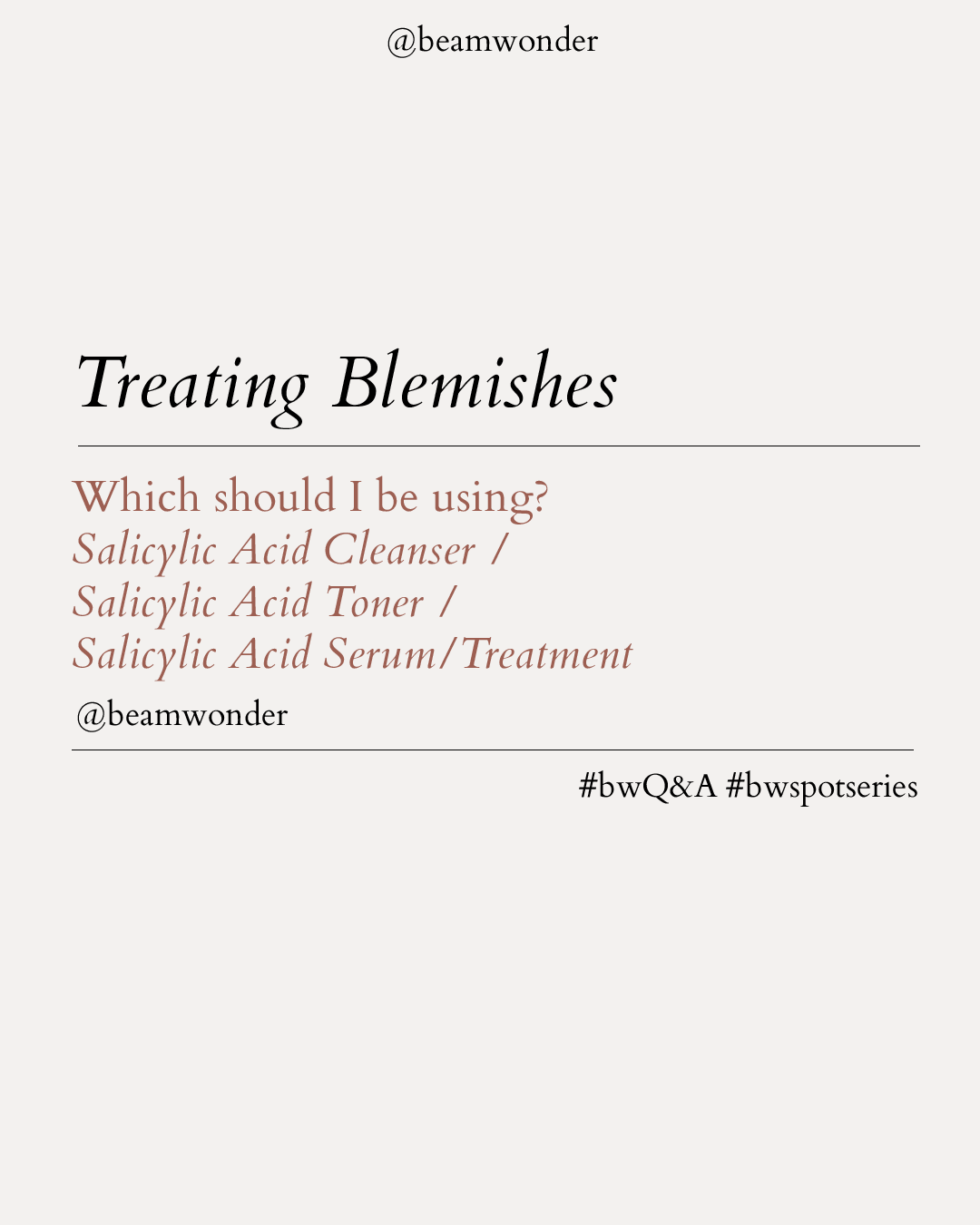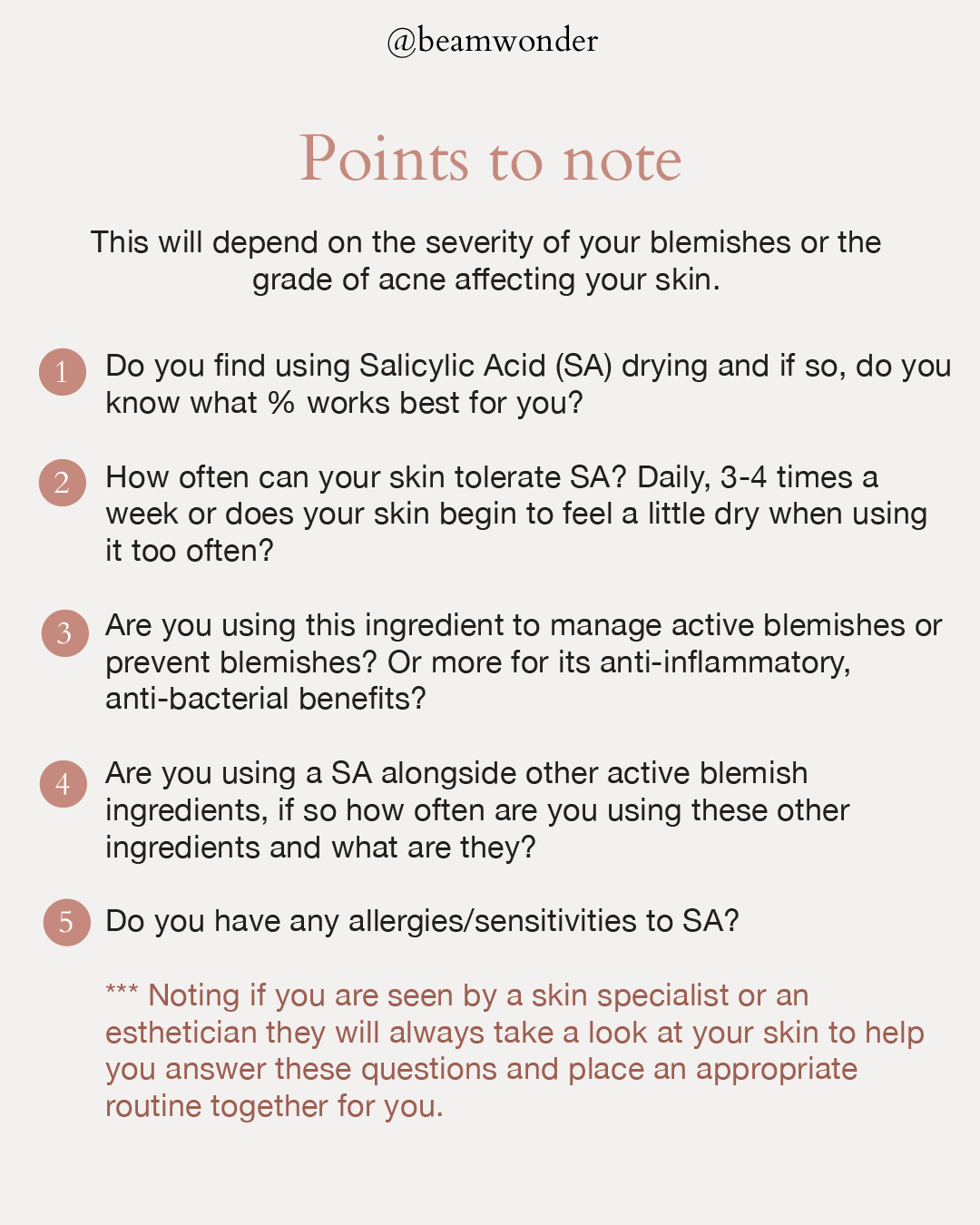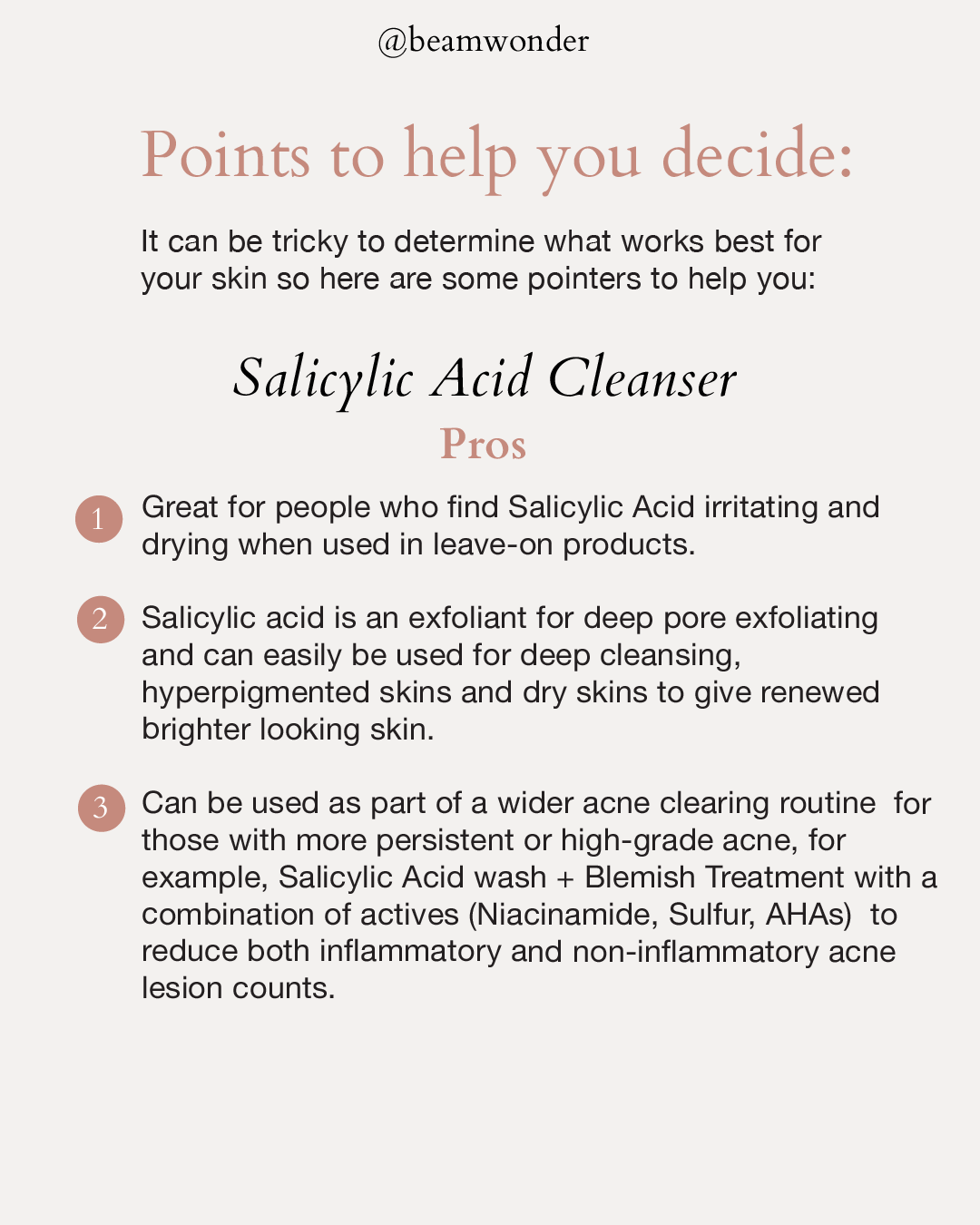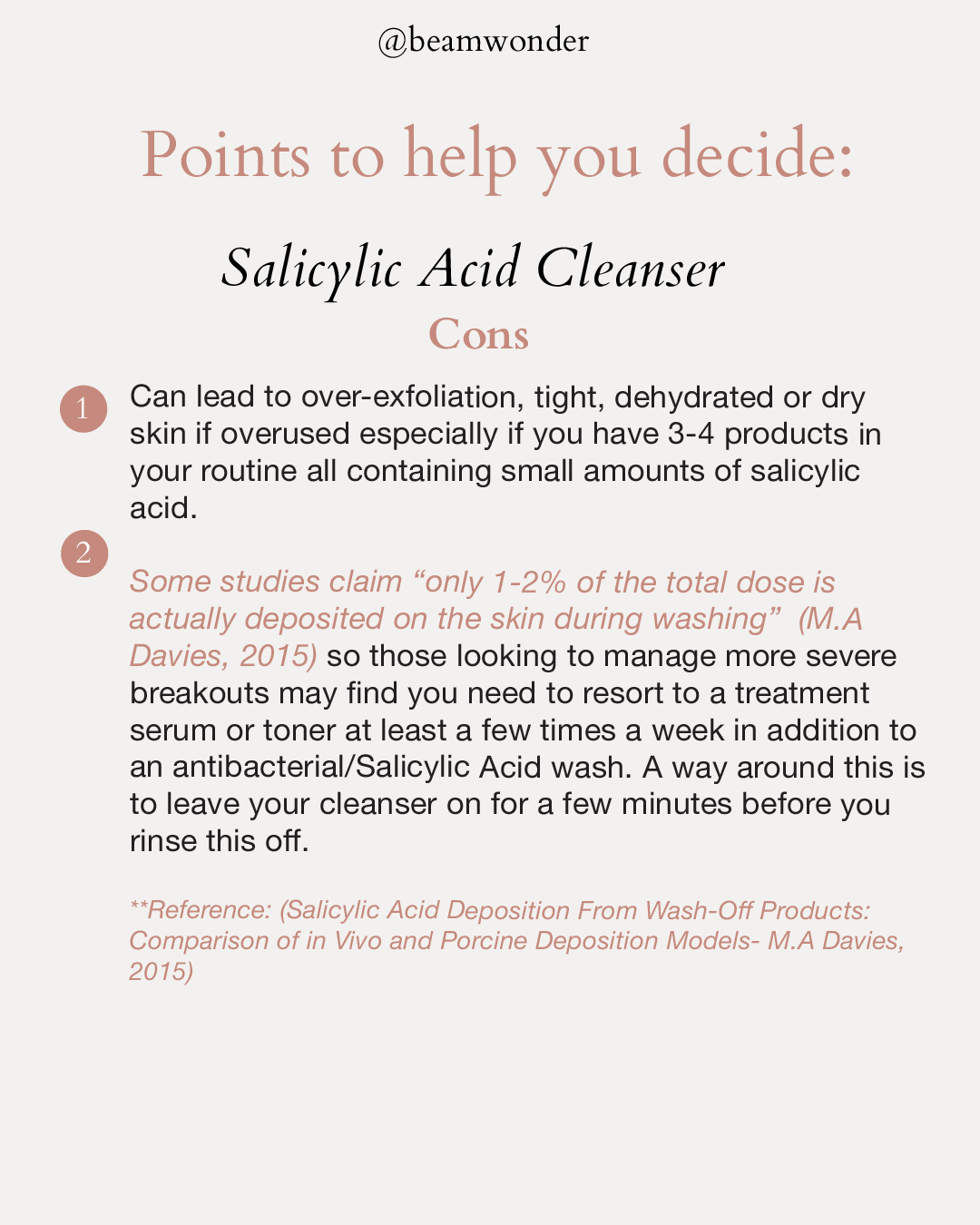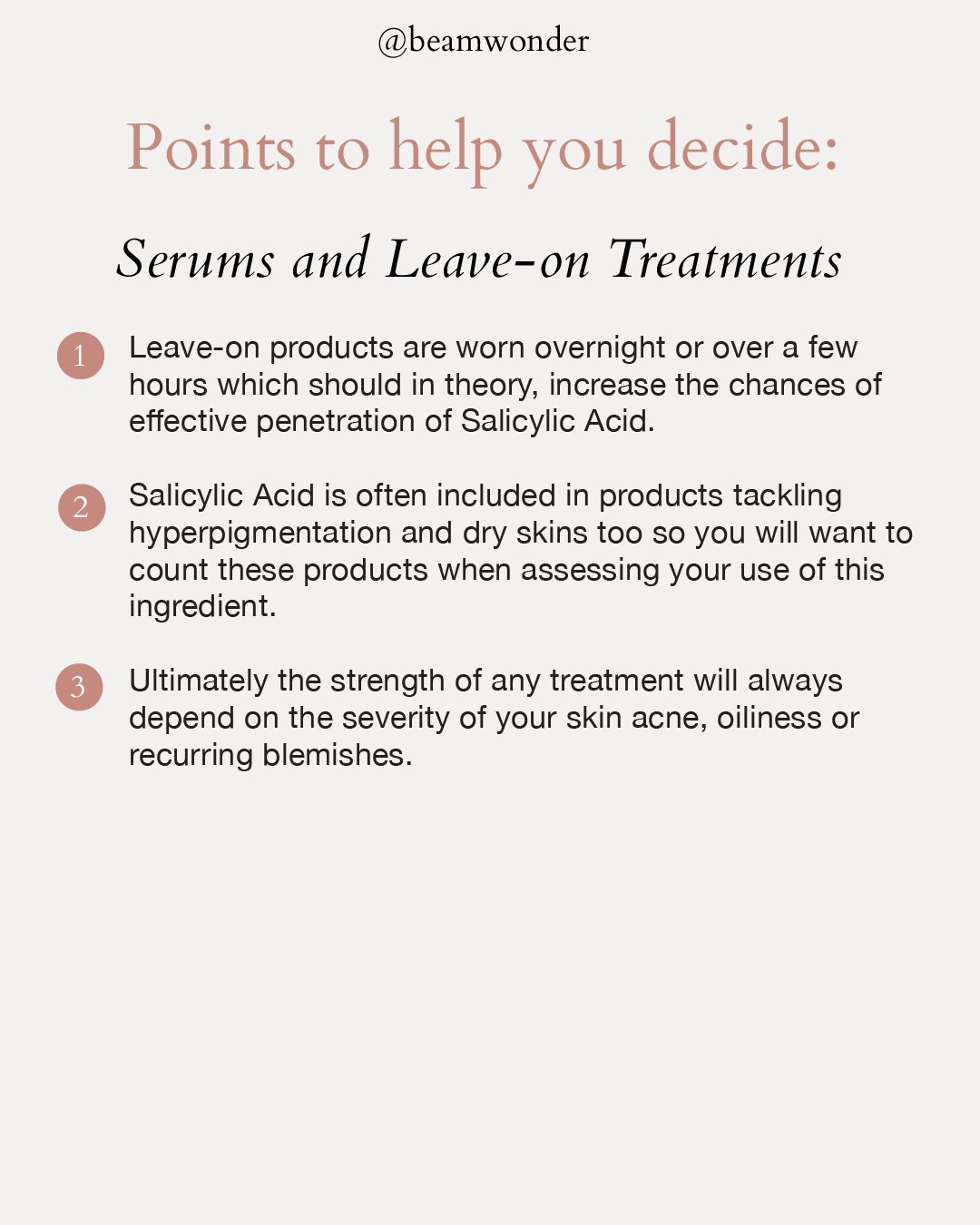 The role of the cleanser is no doubt important in the management of acne from its surfactant system to its PH but what about active ingredients like Salicylic Acids in your cleanser? Do they really help? Or is it better to stick to Salicylic Acid in a Serum or Cream?
.
So one of you presented a brand to me recently which had a 2% Salicylic Acid (SA) Wash and Glycolic/2% SA blend treatment pads with the question of which one should I buy? I have put together some thoughts above to help you, but what you choose will depend on the severity of your acne, how oily your skin gets and how persistent your breakouts are. .
Ultimately a Salicylic Cleanser is usually part of a more elaborate skin program to tackle blemishes or to prevent them. On a personal note, I find Salicylic Acid cleansers great for their skin smoothing effect but I do have to resort to a separate treatment or product with salicylic acid with at least 1% or 1.5% Salicylic acid to prevent blemishes over the month. A Salicylic Acid cleanser nor AHA/BHA cleanser for that matter is sufficient to keep breakouts away for me. The key is also to look at your overall routine when assessing a product purchase and looking at where else you may have salicylic acid in your products as often it can creep up in small concentrations across products.
Which do you prefer: Salicylic Acid wash or treatment or both? .
References: (Salicylic Acid Deposition From Wash-Off Products: Comparison of in Vivo and Porcine Deposition Models- M.A Davies, 2015)