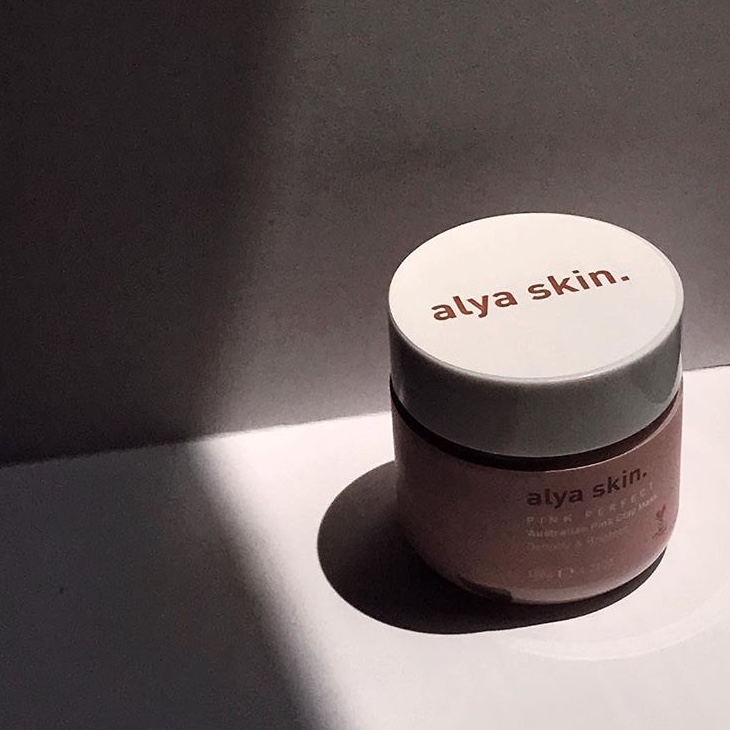 Australian Pink Clay mask (Alya)

Ok, so I won this little goodie in a give away from the lovely @woodnotesonglast year and I'm almost to the end of this jar. I probably would have finished this sooner if it wasn't for my Biologique Recherche – Masque Vivant fetish getting in the way when I was Paris last summer. However, the best part is that this mask hasn't dried up as yet! So hopefully I will be able to get 2-3 more uses out of it.

Claims? The brand claims this to be a "brightening, clarifying mask for clear skin".

So what does it do?
It purifies by removing impurities, helps with congestion in mopping excess sebum, refines by gently exfoliating with the use of lactic acid and does this without leaving the skin feeling dry and parched.

Texture/Scent: A strong rose scent.

Price: $39.99USD/120 grams

Suitable for: all skin types, even sensitive (stated on the website)

Key ingredients: Kaolin, Aqua, Bentonite, Aloe Vera, Vitamin A, Vitamin E, Witch Hazel, Liquorice, Pomegranate, Mangosteen, Rosemary, Kelp, Lactic acid.

Thoughts:
Over the years I think I've really come to enjoy a good clay mask that is not too drying and sucks all the gunk off my face. This one is such a beautiful consistency, thick creamy almost like a whipped pink buttercream. It spreads nicely across the face and unlike most masks this definitely does not leave the face feeling dry. I think it's the results that drive its popularity, they just really speak for themselves. Like most masks after application, it does make my pores appear smaller immediately and skin beautifully soft. I find my skin looks brighter, soft, refined and calm. I was actually surprised and impressed with the results, I felt this seems to do more for calming my acne than a recent sulfur mask I tried. I will definitely be finishing off every last bit even though the smell is overwhelming for my liking.

Has anyone enjoyed using this mask?