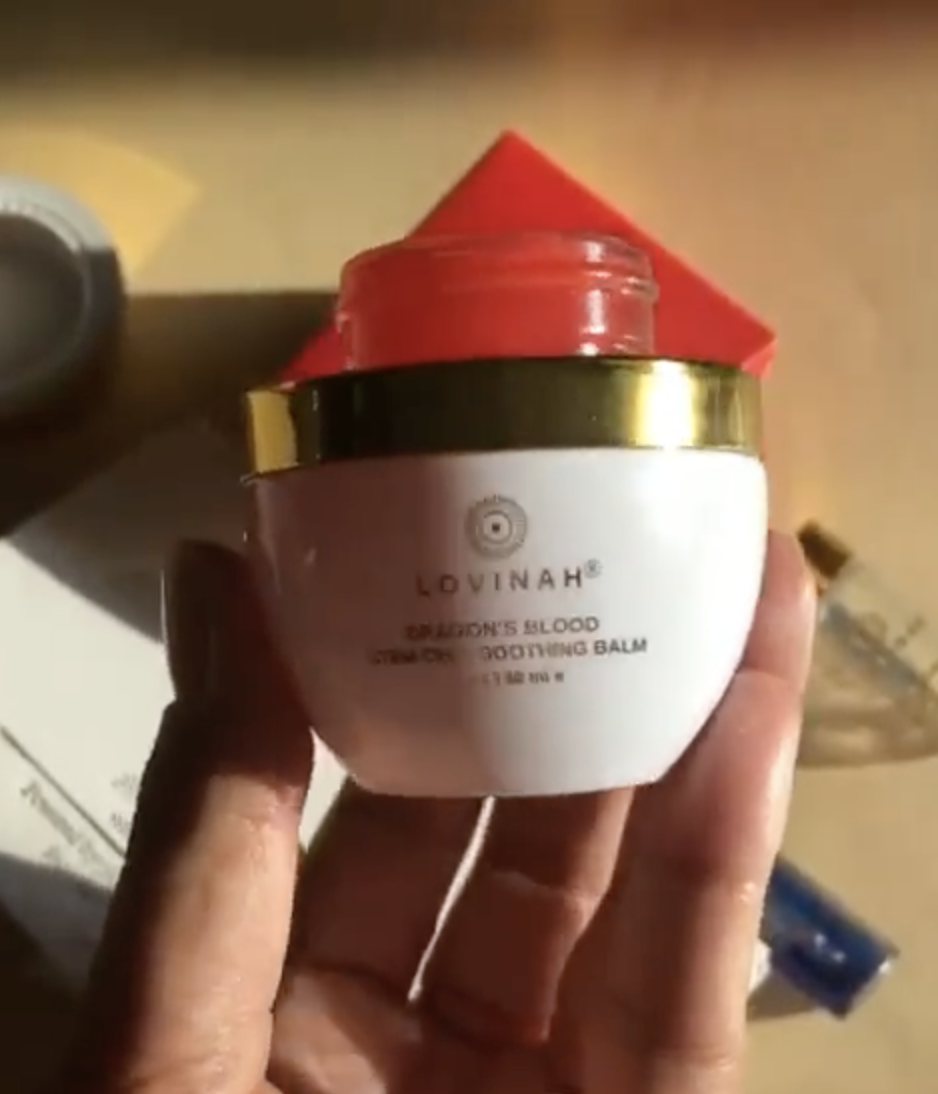 In celebration of Black History Month. I wanted to take a moment and just give a shout out to @lovinahskincare and a thank you to @theboxwalla for introducing this brand to me and for scouring and curating so many amazing independent and niche brands for us (especially from WOC).
This Dragon's Blood Stem Cell Soothing Balm is just so incredibly light and delicious smelling as with most of Lovinah's skincare with (Astaxanthin, Chokeberry, Cloudberry, Dragon's Blood, Lingonberry, Milk Thistle, Sea Whip). For those looking at an alternative to NIOD Copper Peptide serums they do a great Copper Peptide & EGF Ampoule (with 3% Copper Tripeptide 1 and Epidermal Growth Factor, Argireline and Acetyl Ttrapptide 40 as well as mineral and antioxidant rich SeaKelp) – a great alternative to Retinoids if you cannot tolerate them or for those looking for alternative well ageing serums.
Has anyone tried the balm?