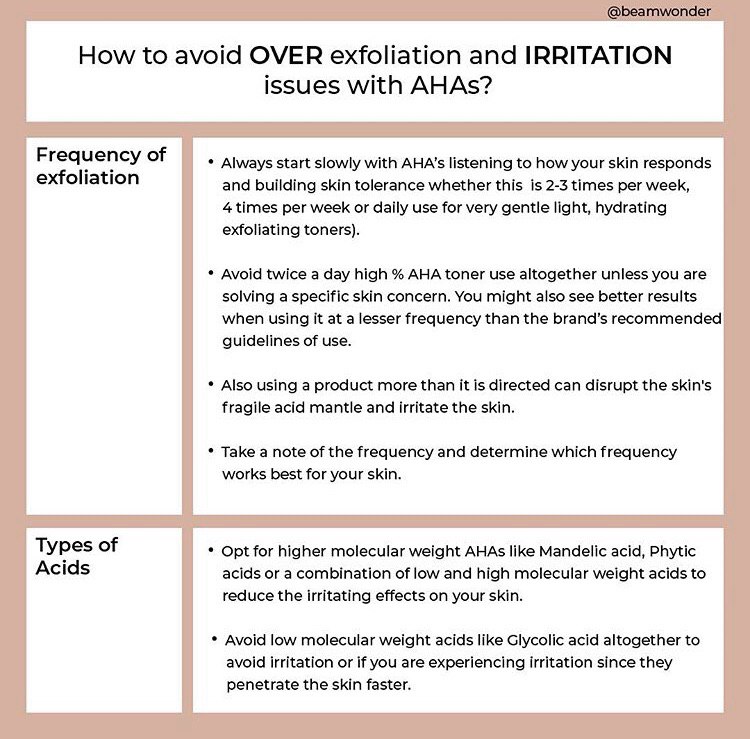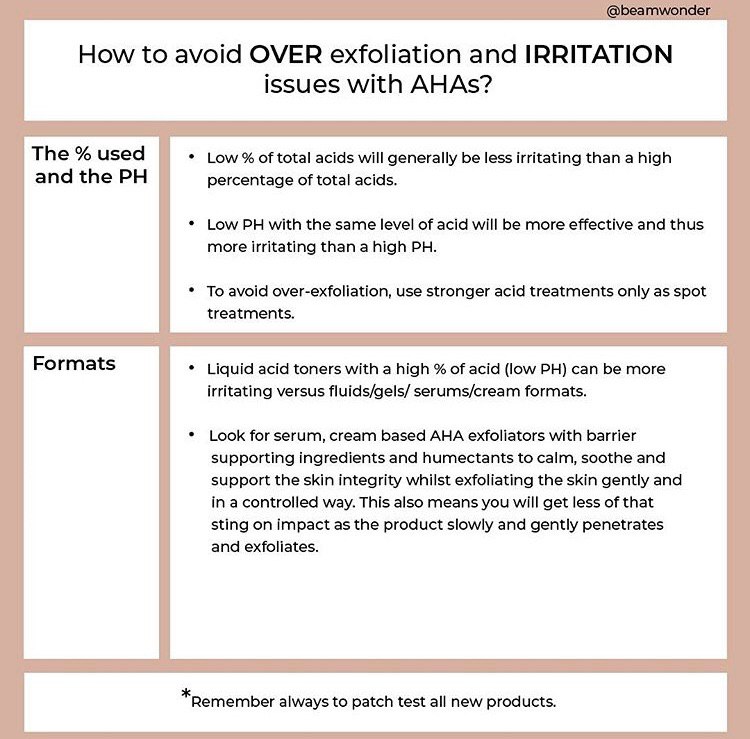 Question:
So today's infographic relates to a question raised in a DM 2 weeks ago and it was specifically relating to how the person was experiencing a lot of issues if they continued to follow brand guidelines on using a high % acid toner (10%) twice a day.

Many of us have seen the instant effects a good acid exfoliator can have on the skin- smoother, firmer looking, refined, diminished look of fine lines and just brighter skin. Behind the scenes our acid exfoliator goes to work to normalise the keratinisation process (the way the skin sheds its cells), increase glycosaminoglycans, collagen fibres, normalise epidermal thickness and increase cell turnover (for high % Free Acid Values). So it's not hard to see why an acid exfoliator has been a staple in our routines.
Yet the tendency to "over do it" with acids is not uncommon, its kinda like most addictions, for example when we overeat. So it's very easy to fall down that slippery slope where the skin is left weak and compromised if you are not listening to your skin needs.

Here are some tips to avoid over-exfoliation and irritation with acid exfoliation.

How do you avoid irritation when using an acid exfoliator?