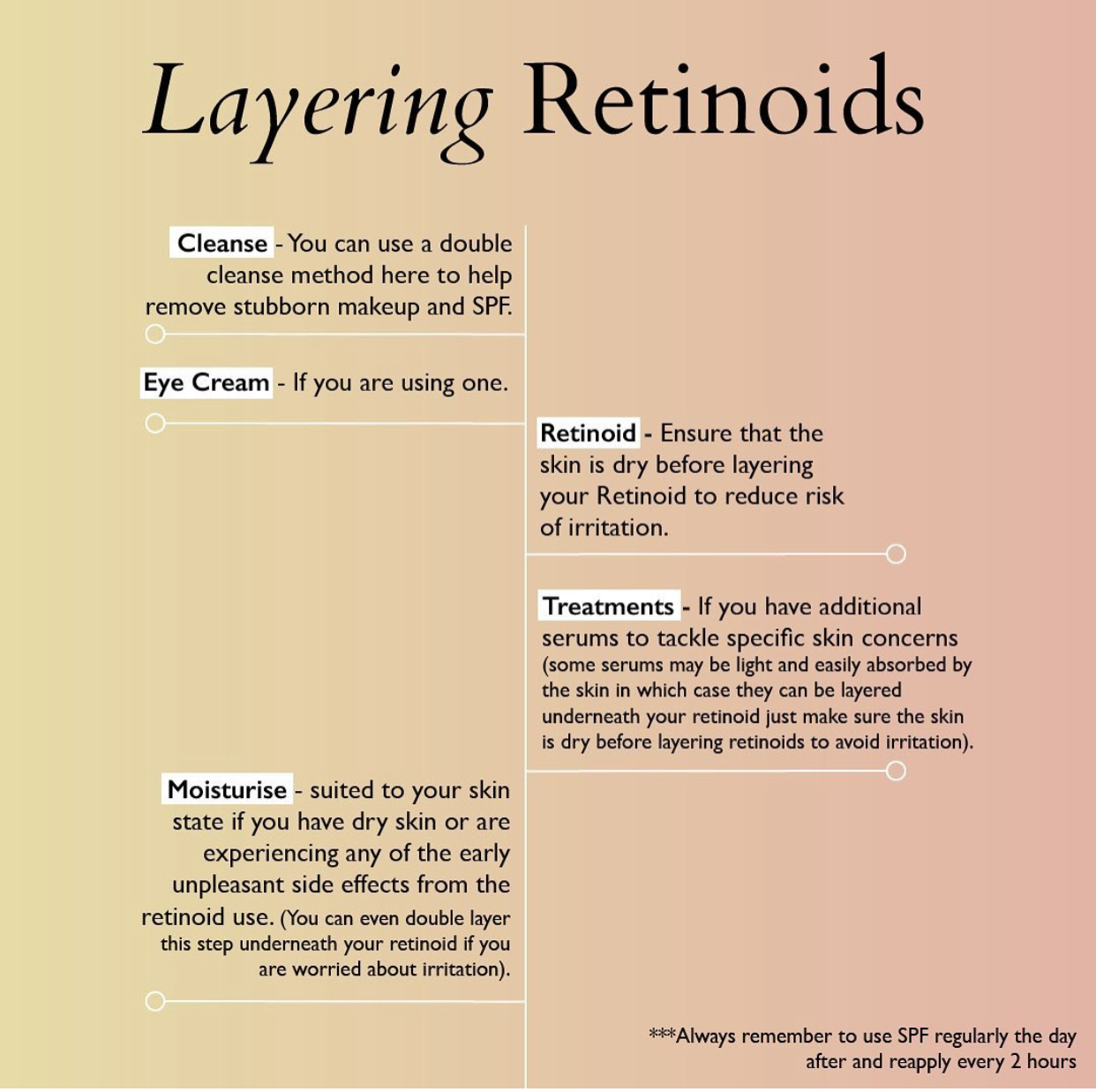 Sometimes it can feel like you need a whole qualification in layering to get the layering steps right especially when it comes to Vitamin A⁠⁠.
⁠⁠
Here is a quick guide for reference noting that different brands can guide you differently depending on their product and other products they carry. The key is to get to know your skin, what it likes best, at what frequency and tolerance levels and work from there.⁠⁠
⁠⁠
A few notes of caution: ⁠⁠
⁠⁠
If you are layering a hydrating toner underneath your skin and then layering your Retinoid (in other words on to wet skin) this can enhance the penetration and increase the risk of irritation for some (think sore, red, flaky, hot sensations).⁠⁠
⁠⁠
Layering acids underneath your retinoid can really boost skin smoothing results however this also increases the chances of irritation so tread carefully and get to know *your* skin, only you will know what you can tolerate and what you cannot and knowing this information is also important when you seek any help from professionals too.⁠⁠
⁠⁠
If you are under applying your SPF you will not be getting the full protection on the bottle so remember to apply a generous amount regularly and especially when using Retinoids. (Note: reapplying is important but don't panic if you cannot, use your judgement). ⁠⁠
⁠⁠
How are you layering your retinoids?