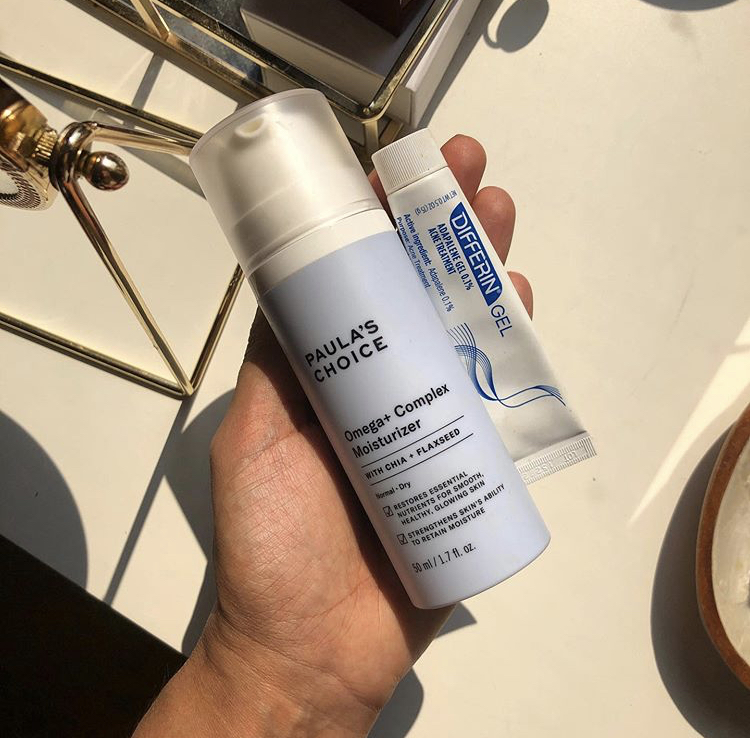 As you can see I'm trying to bust out a few long overdue reviews requested and this one is looooooong overdue. ⁠⠀
I used this mostly at the end of last year and a few months into the beginning of this year and being an overly excited I grabbed 3 of these when they became available on Iherb to save on future shipping costs. ⁠⠀
⁠⠀
Yet before I go into my experience lets just do a quick recap on a few things. ⁠⠀
❓What is Differin? It is simply an Adapalene treatment. ⁠⠀
⁠⠀
❓So what is Adapalene? It is a retinoid used primarily to treat acne. It is mostly used for the treatment of "mild to moderate acne." I decided to use this to address closed comedones (under the skin clogged pores) and bouts of stress pimples. However, this is no temporary fix treatment. Even when your skin is clear you are recommended to continue using this to prevent breakouts and retain the normalisation of cell turnover. ⁠⠀
⠀
The Pros with Differin (or Adapalene) is that it is regarded as being more photostable, meaning that it can be used during the day with fewer stability issues. For this reason, it is often combined with Benzoyl Peroxide to increase its efficacy against acne (think Epiduo). The main aim of Differin is to reduce microcomedone formations and help exfoliate existing comedones as well as provide anti-inflammatory benefits to the skin. Adapalene requires no metabolic conversion and once applied to the skin it penetrates into the hair follicles (due to its lipophilic nature) and binds to the receptors in our skin (RAR) that lead us to the results we are aiming for.⁠⠀
⁠⠀
✅Texture – Lightweight cream⁠⠀
✅Smell: Negligible⁠⠀
✅Suitable for: Acne-prone skin⁠⠀
✅Key ingredient: 0.1% Adapalene Gel ⁠⠀
"Active ingredient: adapalene 0.1% (retinoid)⁠⠀
Inactive ingredients: carbomer 940, edetate disodium, methylparaben, poloxamer 182, propylene glycol, purified water and sodium hydroxide. May contain hydrochloric acid to adjust pH"- taken from website.⁠⠀
✅Potential side effects: Dryness, itchiness, burning, irritation.⁠