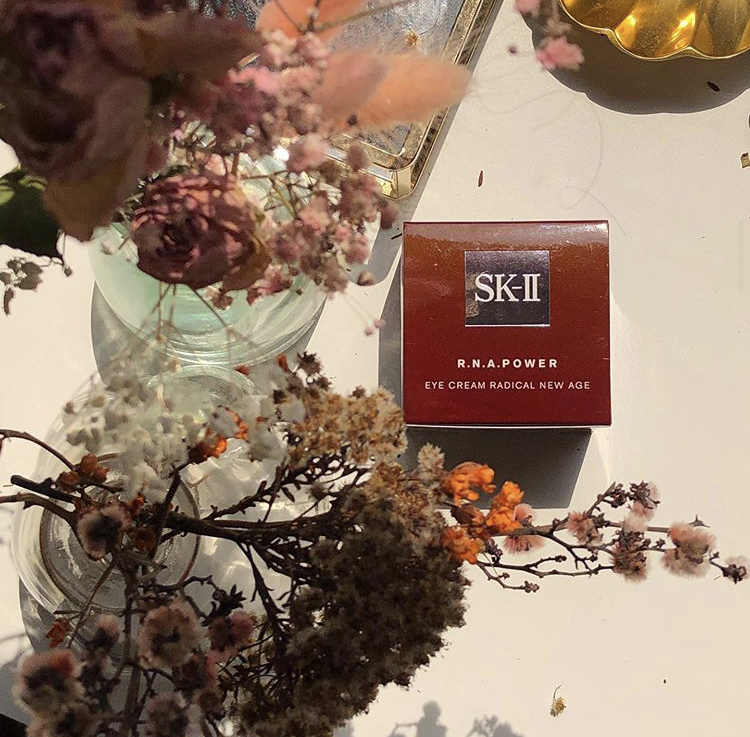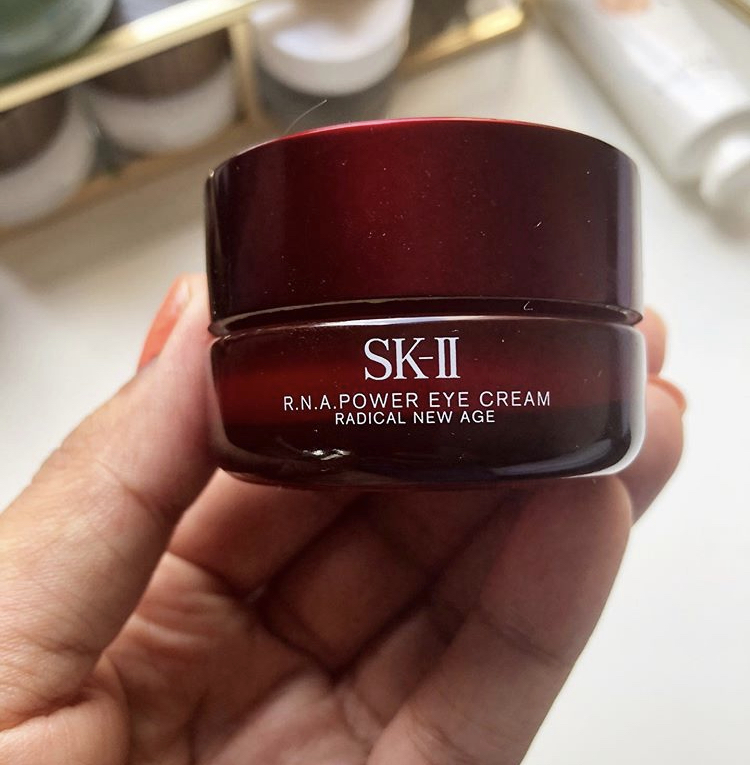 Not so long ago I talked about the Chanel Eye Serum and before I move onto some interesting cosmeceutical eye creams another retail eye cream that has worked well for me in addressing early signs of ageing "fine lines and creepiness" is @skii R.N.A (Radical New Age) Power Eye Cream. I mean the name just says it all. Now looking at this eye cream a few years back I didn't think much of it but I did have a few friends in Japan who raved about it so I finally decided to try this during a ski trip and I was not disappointed. My eye area looked so incredibly dewy, smooth, moisturised and plump with just no traces of my faint fine lines (dark circles remained). ⁠⠀
⠀
✅What is it? ⁠⠀
An eye cream that nourishes and moisturizes the skin⁠⠀
✅Texture – Rich, creamy without feeling too heavy. I would say ideal for the winter period. ⁠⠀
✅Suitable mostly for mature, dry skin types ** Note it does contain fragrance but unlike some eye creams that contain fragrance and irritate, this didn't seem to irritate me at all. ⁠⠀

✅Key Ingredients: ⁠⠀
The main ingredient is simply Pitera = "Galactomyces Ferment Filtrate, hydrolysed soy and yeast extracts for firmness and radiance, White Lupine and Alfalfa Extract rich in minerals and vitamins" Niacinamide and half of the Matrixyl Peptide.⁠⠀

✅Overall: There is nothing too exciting about the ingredient list but the eye cream itself does a great job in addressing fine lines "due to dryness" especially this time of the year. The cream absorbs easily and leaves the eye area feel soft, moisturised and dewy. Another one of those eye creams that work well on fine lines or those early signs of ageing around the eye area, since it is richer creamy in texture I find it best suited for winter, dry climates or in air-conditioned rooms. This range is aimed for those showing signs of ageing. Again another eye cream that leaves you with a nice surprise of visible results. ⁠