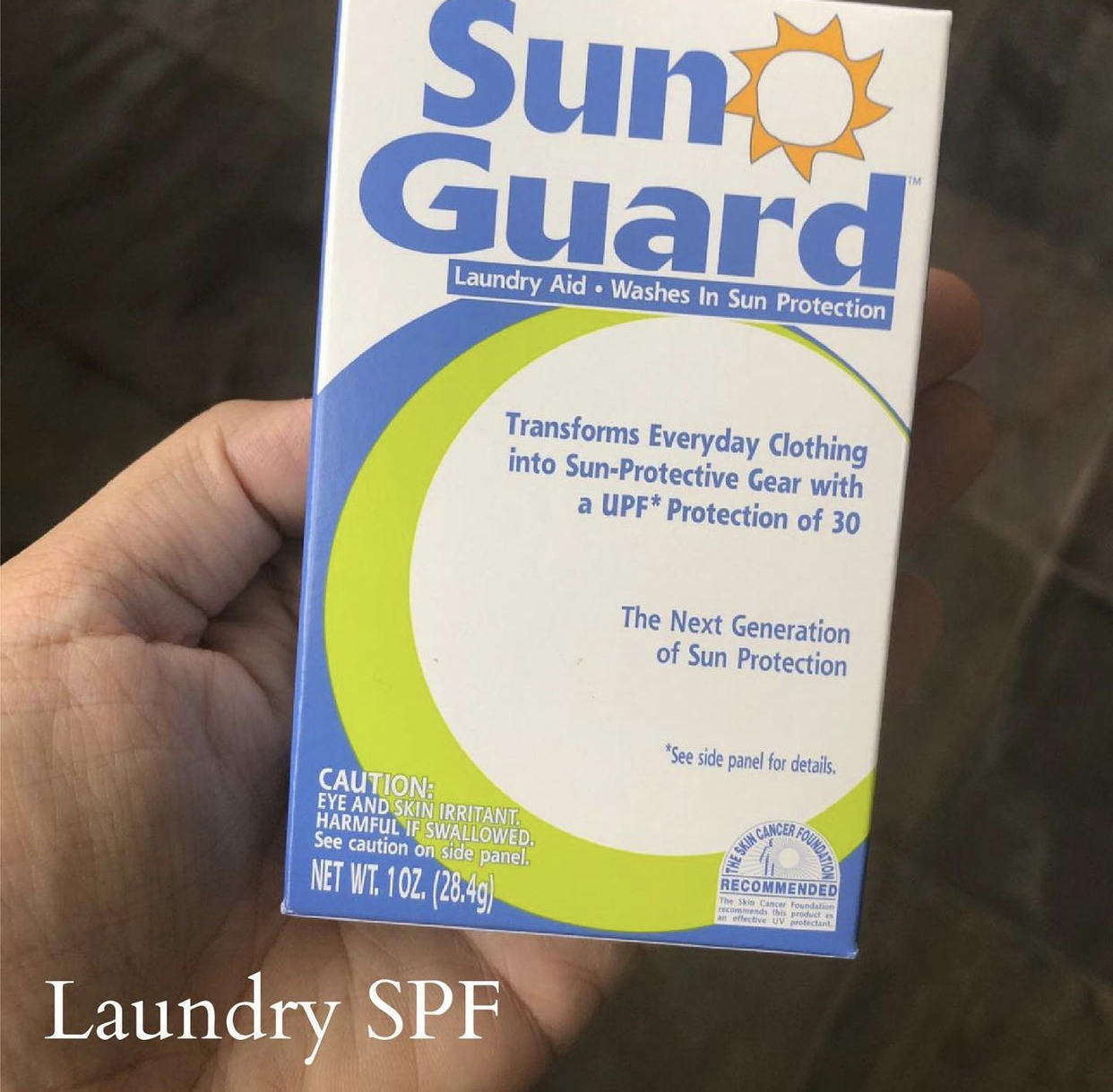 SPF in your laundry anyone 🧐
Please take note this is not going to replace the kids UPF protective clothing or my own for the pool nor SPF topical application- this is me freaking out over an interesting format of sun protection. (Note I have only used this for 1-2 weeks so this is not a review, just me sharing with you an interesting find).
What is it exactly? A powder that contains an SPF filter that turns your everyday clothing into UPF sun protective clothing with a protection of 30.
How does it work?
Rit Sun Guard FD includes a Sunscreen Filter Tinosorb FD, that works by binding to laundered fabric fibres during the rinse cycle, accumulating with each wash, supposedly increasing UV protection everytime it is used. Which means it helps absorb UV rays before they reach your skin. Basically turning your summer clothing into a performance sunscreen…kind of..mmm.
"A single treatment of Rit Sun Guard sustains a UPF of 30 for approximately 20 launderings" said the online blurb.
Governing body of approval:
I could not seem to see this product recommended under the list of recommended products by The Skin Cancer Foundation but there seems to be some assessment of the product in 2004 on PubMed detailing it was once approved by The Skin Cancer Foundation.
"Laundry additives evaluated by The Skin Cancer Foundation undergo similar tests to that of photoprotective clothing after a uniform laundering method is used to apply the product to the clothing fibers. Both of these certification processes confirm the UPF, UV-A and UV-B transmittance, and percentage blocking UV-A and UV-B. The certification process is reviewed on an annual basis." DOI: 10.1615/jlongtermeffmedimplants.v14.i2.30
Wonder if it is approved by any other organization or foundation other than the company itself?