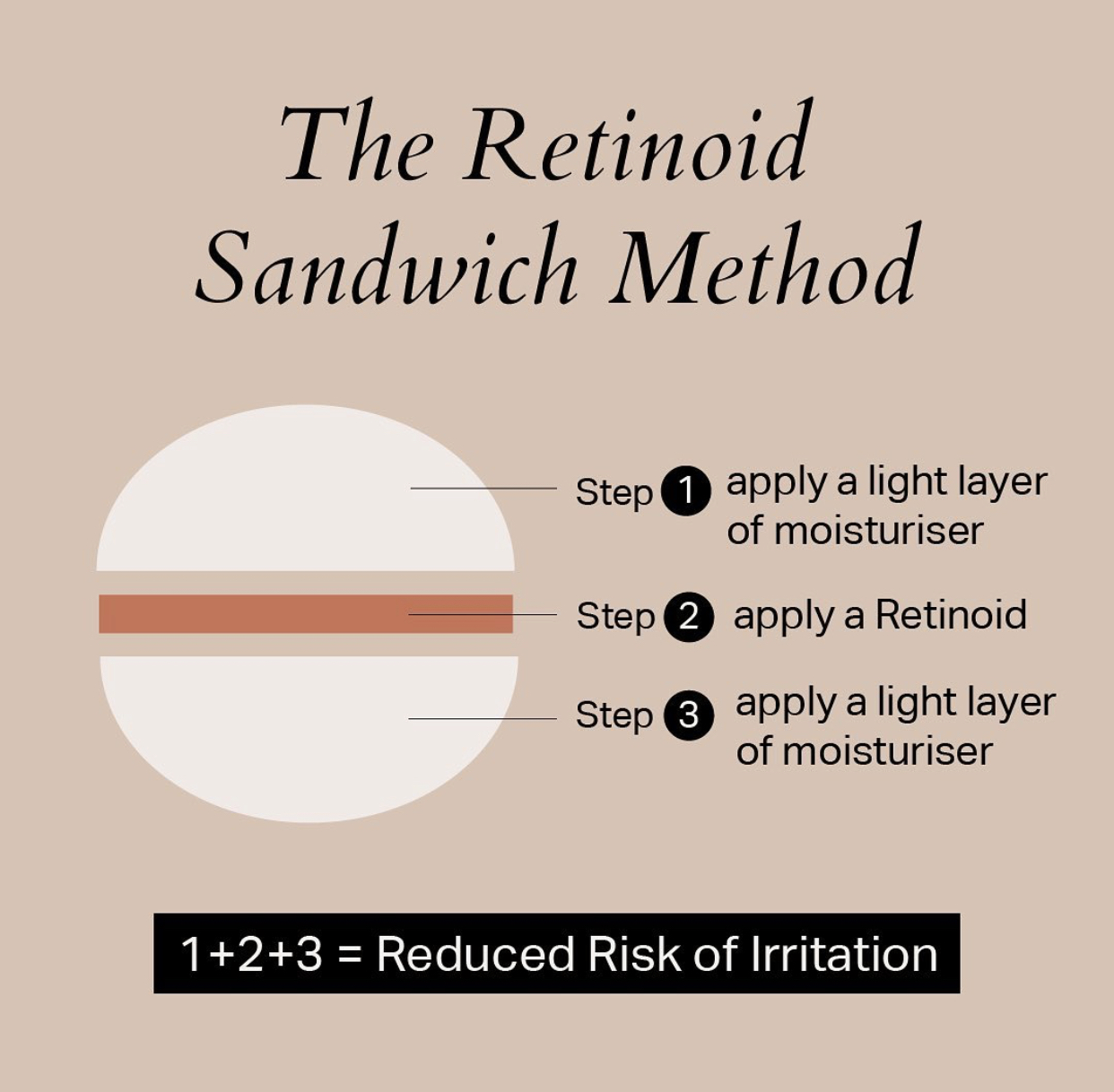 I know many of you are retinoid pros but as we are switching between retinoids, experimenting or moving up in strength are we still taking the necessary precautions and steps to reduce the risk of irritations, making sure we don't get any of the dreaded side effects or do we skip them?⁠⁠
⁠⁠
Here is the Retinoid Sandwich Method (although mine looks more like a Retinoid Burger Method 😂) This is where you layer your moisturiser, then your retinoid and finally another light layer of moisturiser on top. This method is used to increase tolerability of retinoids and reduce the risk of irritation. Other tips include to remove potent actives like exfoliants/AHAs in your routine just until your skin acclimates to the new retinoid and remember you can always use short contact therapy to help train and alcimate your skin to new retinoids. Short contact therapy is when you layer your retinoid for 20-30 mins and wash this off before finishing off with your normal evening routine, gradually increasing the time you leave it on in turn training your skin to the new retinoid.⁠⁠
⁠⁠
I have written a mini guide (Part 1 & 2) over on the Sachi Skin website if you want to learn more about Retinoids basics and how to use them. Link in the bio.⁠⁠
⁠⁠
So what steps are you taking when you switch or upgrade your retinoid to reduce the risk of irritation? ⁠⁠