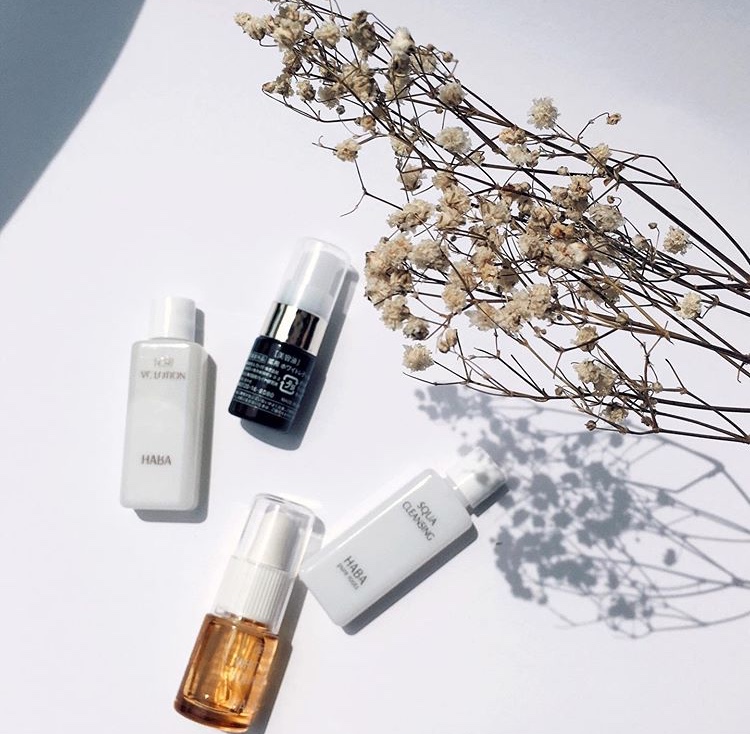 Picking up from my last post here are some brands championing squalane.⁠

@haba_sg HABA TOKYO – This is the brand that first bought the ingredient to my attention in 2009 when a friend swore how amazing it was for dry skin. It's also very fitting that one of the first brands to bring Squalane to the market is a Japanese brand since it was discovered by Matsumara Tsujimoto 1906 (an expert in oils and fats at the Tokyo Industrial Station). I instantly understood why she was raving about it, it was so lightweight and absorbed into the skin very easily without a greasy feeling or residue. She then told me it was from shark liver oil. So that was the end of that. (They have since moved into plant squalane too). ⁠

Then came @indie_lee Indiee Lees Squalane oil, I think I may have tried a sample of this in the past but not long enough to see if it was worthwhile to incorporate into my skin or hair routine. I really need to try more from this brand.⁠

Fast forward a few years and @biossance – 100% plant-based Squalane skincare line from a prominent manufacturer of sustainable Squalane which has been a huge hit on IG (I tried a sample back in 2017 but again this brand isn't easily accessible outside of the USA and one I would love to try more of). ⁠

& recently @deciem The Ordinary Squalane Cleanser (I haven't tried this as yet), Squalane masque and Squalane oil. Love to hear thoughts if you have any? ⁠
⁠
Notable mentions:⁠ @peterthomasrothofficial .

Is there any Squalane product you recommend trying?⁠