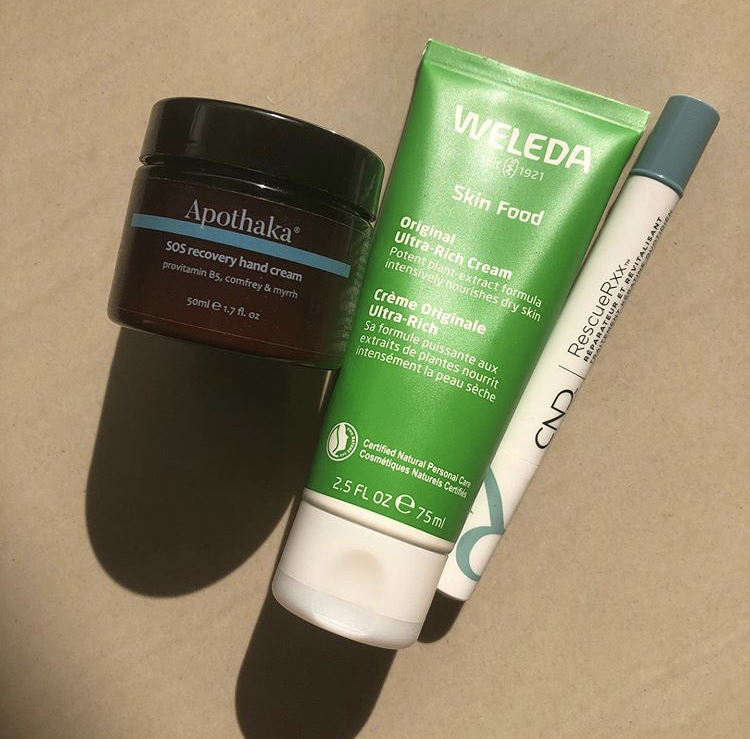 Hope everyone is good🤗…(thank so much for everyone who has been tagging me this past week or so, thank you for your thoughts and kind words ❤️❤️❤️🤗).

Anyway back to the events of 2020, who ever thought this would be the year where our hands got a routine of their own huh. #20seconds .
Plus here are the Hand and Nail goodies I am using, quick video in the next slide.

@weledauk Original Ultra-Rich (I am hearing the regular version is less greasy for those interested in this. This was actually my foot cream for a few months, it's now become my hand cream for night use. It does contain Sunflower oils, Lanolin, beeswax, Almond oil (not ideal for day time PC use as it will leave oily fingerprints behind). .
@cndworld – Keratin Protein + Jojoba oil for dry nails- love the brush applicator as it prevents the oil dripping all over your fingers.