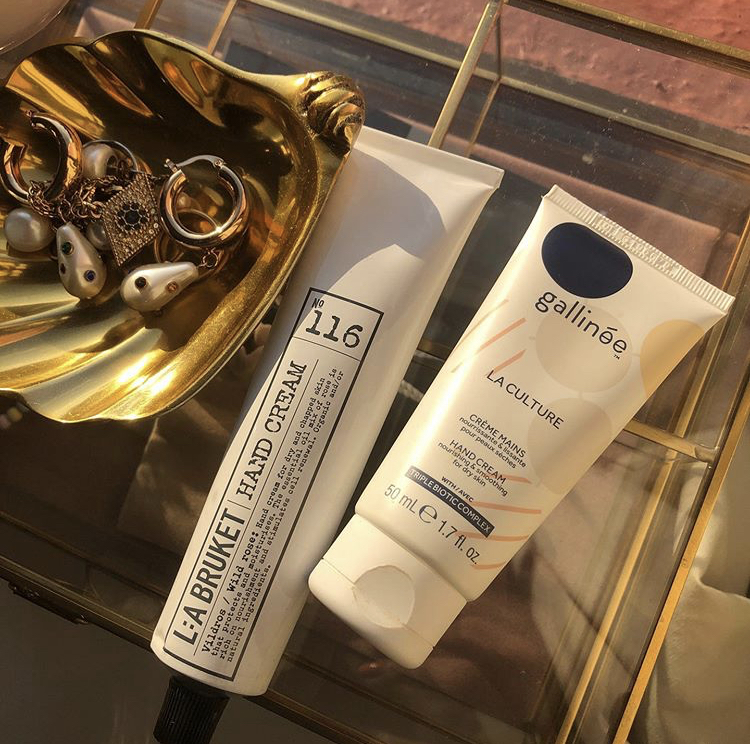 Two lush hand creams for winter skins.⁠⠀
@labruket
@gallinee_beaute .⁠⠀
Yet the one that really stands out is the luscious hand cream from Gallinee. I have to say I am a little biased because I met the founder a few years ago and absolutely loved everything she was doing. Yet for anyone who has tried this hand cream you know what I mean when I say it is an absolute star! Hydrating and moisturizing without being heavy or greasy perfect for everyday use.⁠⠀
⠀
Plus since we are talking emollients this hand cream has a great combination of humectants and emollients without too many occlusives which makes it perfect for my hands as it doesn't leave a residue- ie no fingerprints left behind on the keyboard of greasy fingerprints on the face.⁠⠀
Humectants: ⁠⠀
Glycerin, Lactic Acid:⁠⠀
⠀
Emollients:⁠⠀
Caprylic/​Capric Triglyceride*, Cetearyl Alcohol*, Cetyl Alcohol*, Butyrospermum Parkii (Shea) Butter* (which can be regarded as an emollient and/or occlusive). ⁠⠀
⠀
Anyone else with a stellar hand cream recommendation? (always on the hunt).