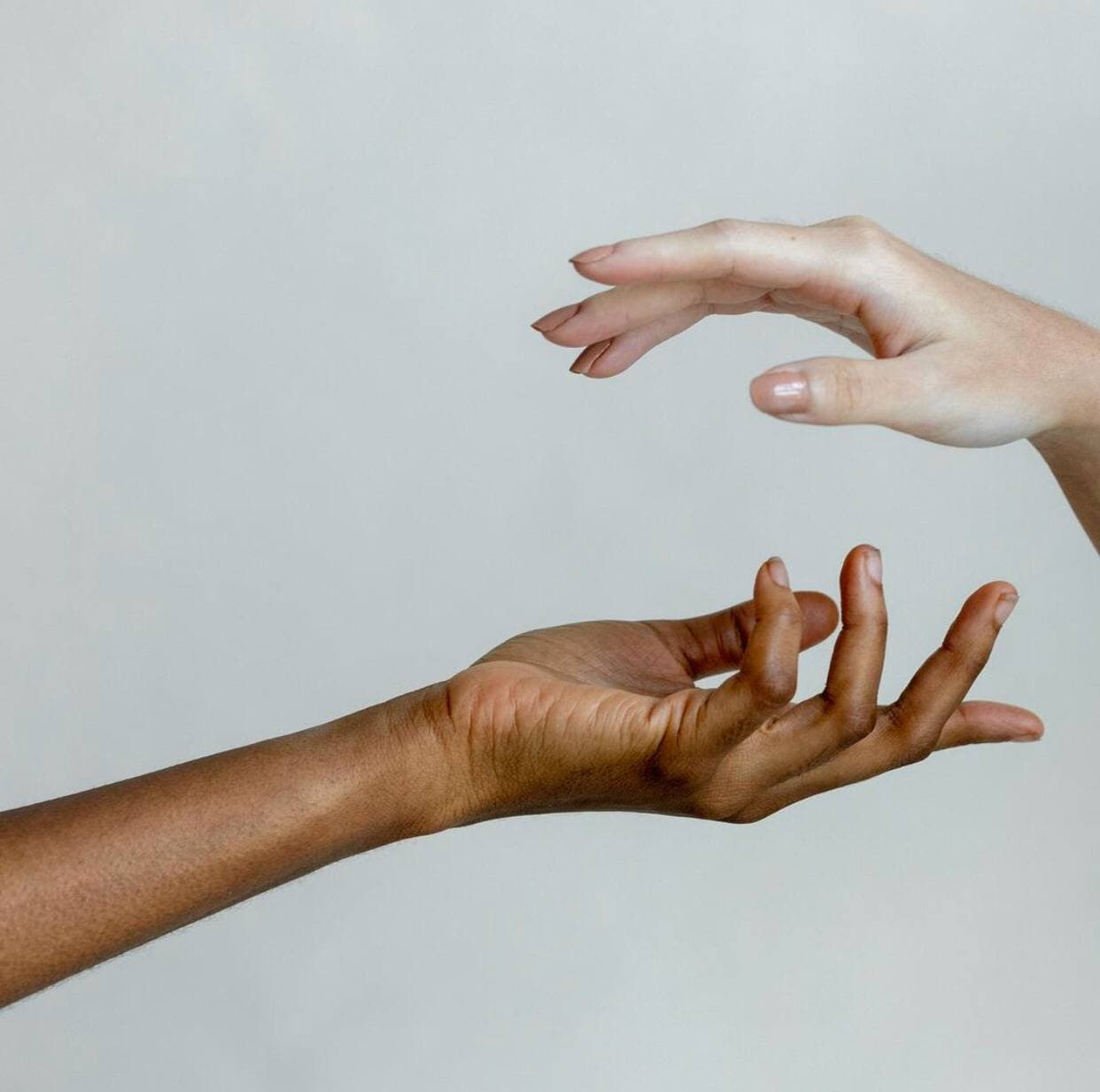 Looking through art history, religion and culture, I have always been fascinated by how the human hand seems to be a central, important tool or focus of representation.

Symbolising strength, power, authority, protection, grace, faith, force, greeting, pledges, oath, generosity. The list is endless. I drew up a few sketches for the website and I wanted to be able to use hands to symbolise connection, unity, collaboration, generosity, togetherness, diversity and a sense of belonging.

Thank you to my besties xxx

What do you see in this image?