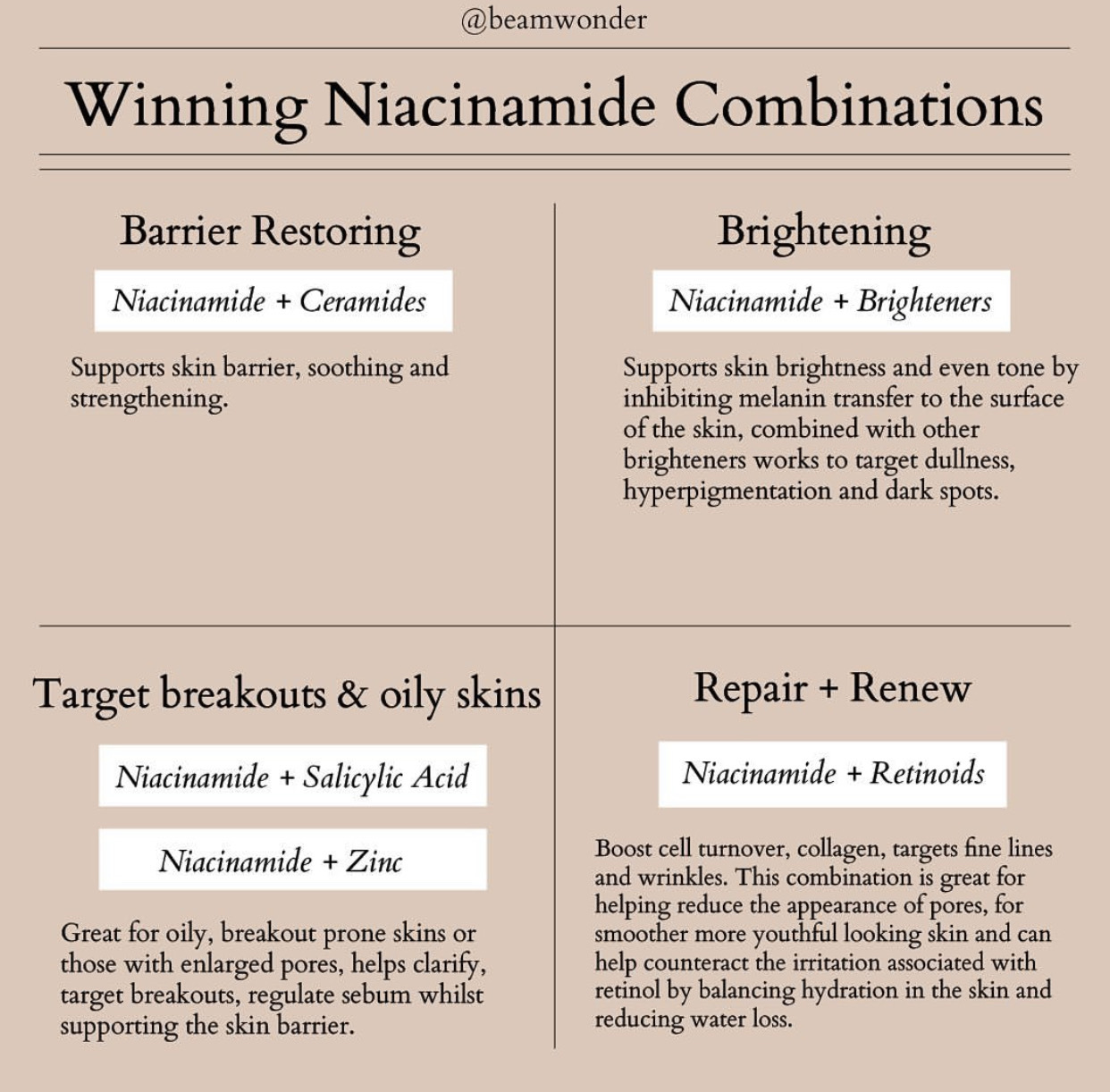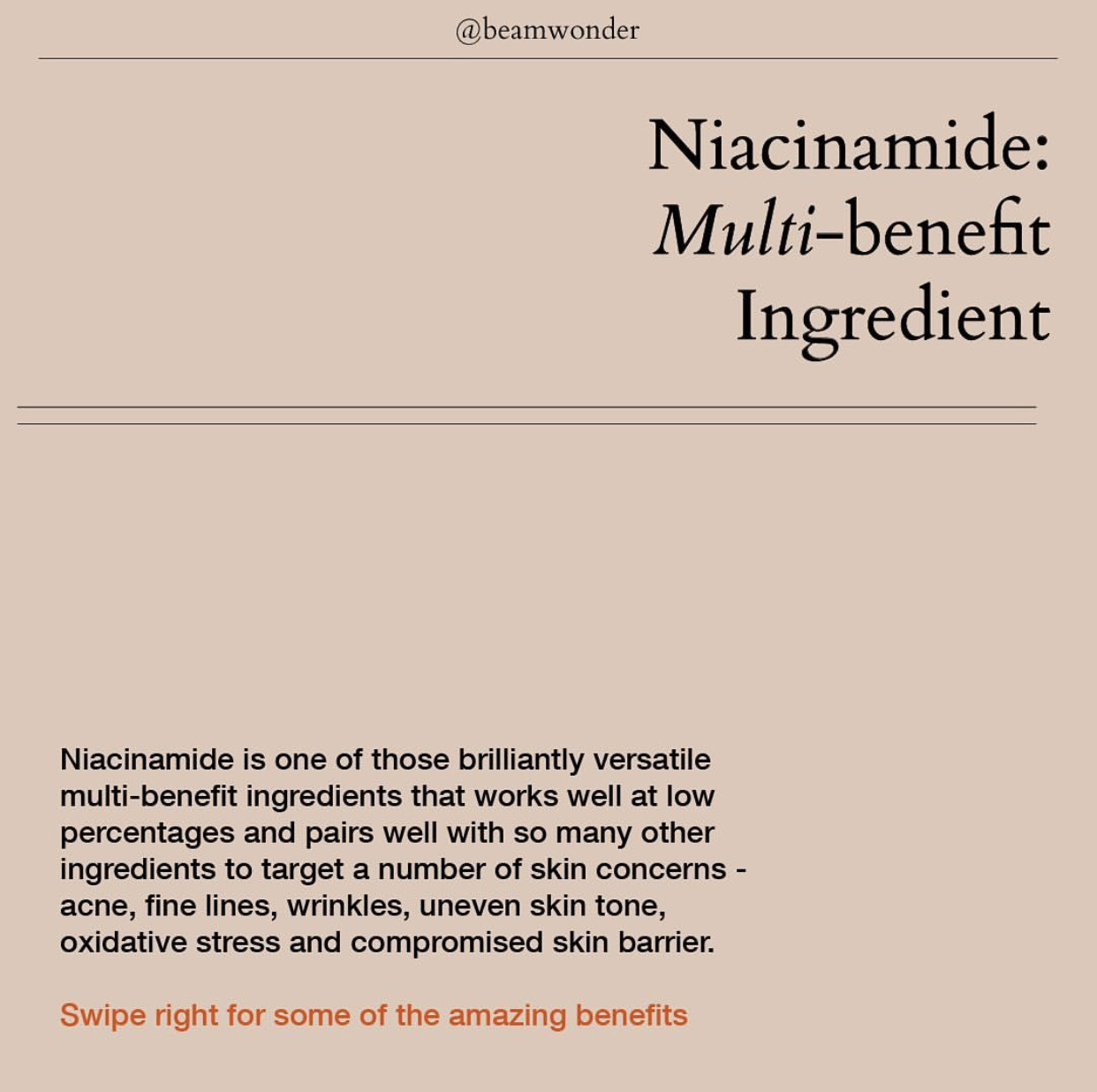 So what is your favourite Niacinamide combination?
One of you DM'd this a few weeks back and I have to say my favourite Niacinamide combination is most definitely the combination of Niacinamide with Retinoids to target fine lines, wrinkles, hyperpigmentation, enlarged appearance of pores and to help counteract any irritating side effects of retinoids. This combination works well to keep the skin calm and balanced as you work through your retinoid overnight treatments whether you are a seasoned retinoid user or a newbie (one of the reasons why I paired Niacinamide in our Ursolic Acid & Retinaldehyde Overnight Reform for an all in one overnight repair system ☺️- a total plug of course).
My second favourite pairing is Niacinamide with brighteners for skin clarity, even tone and for that extra "oomph" it really is a fantastic all rounder ingredient.
What is your favourite Niacinamide combo and how do you like to use it? Tomorrow I will explain how to layer this effectively in your routine. xxx