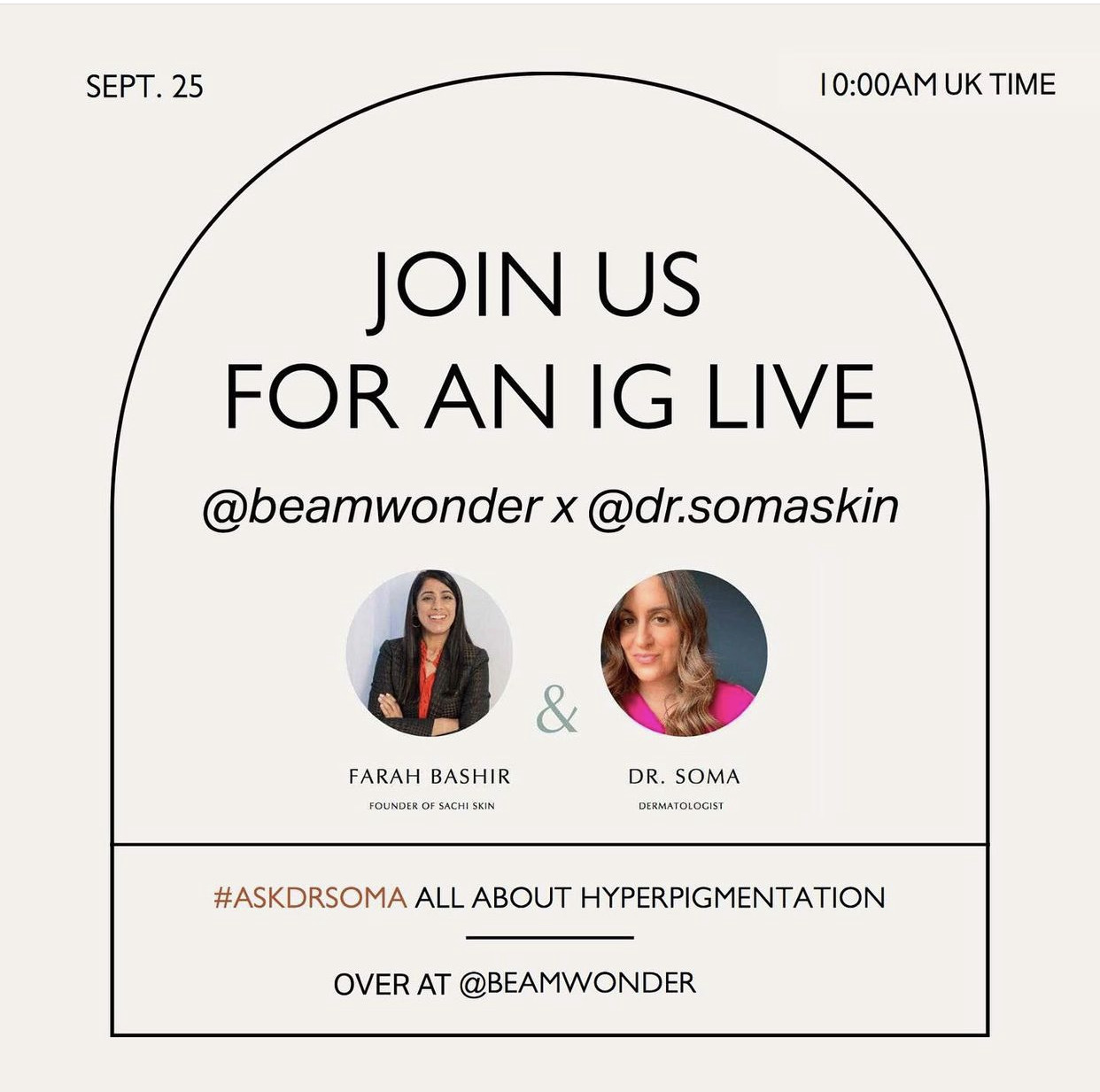 Ok grab your breakfast, tea and join me tomorrow morning 10am (UK TIME) Live with Dr Soma talking about hyperpigmentation.
Do you have any questions on hyperpigmentation, chronic skin conditions leading to hyperpigmentation, acne/eczema flareups leaving pigmentation marks, melasma, dark spots that never fade?
Questions on which lasers to use for hyperpigmentation, or peels to book.
Send me all your questions in a DM and we promise to answer them all in the LIVE SESSION TOMORROW.
See you tomorrow.
Farah