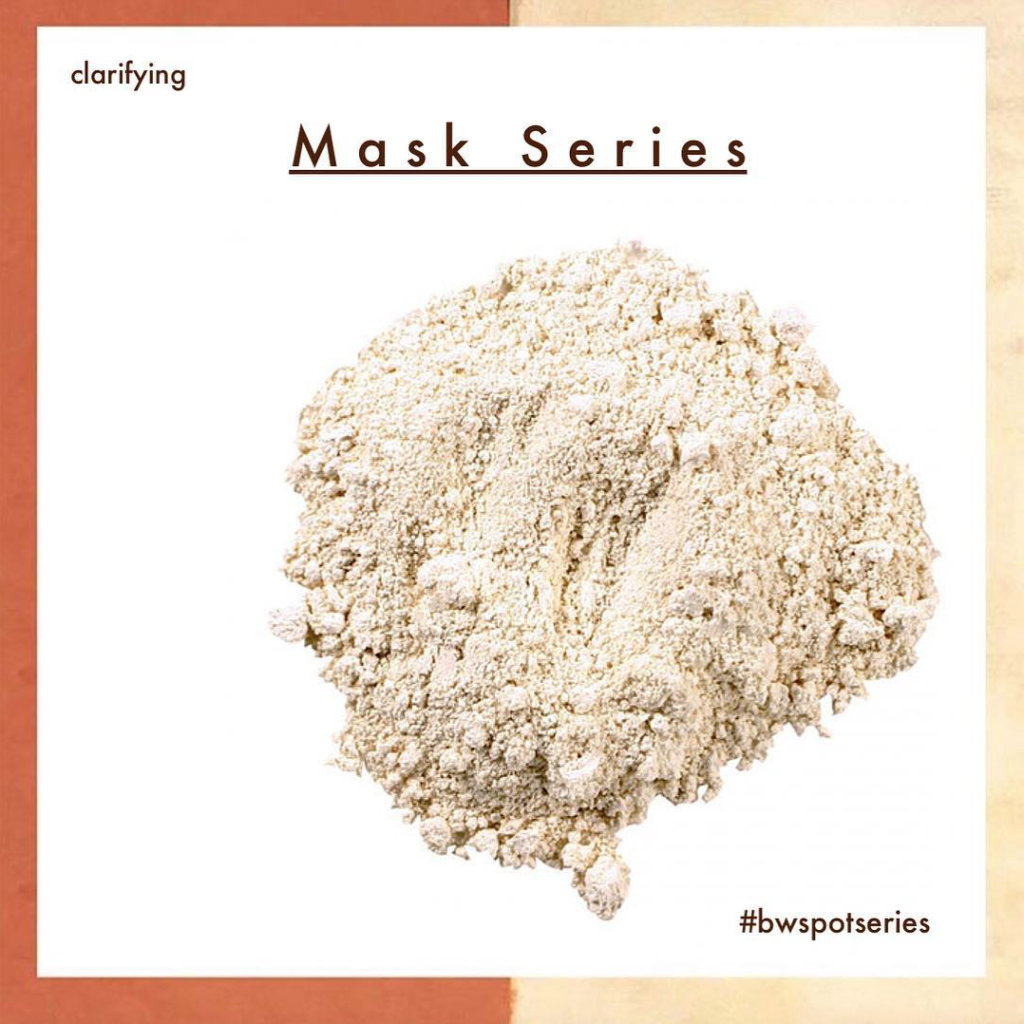 I haven't done one of these series in absolute ages, jeez my Vitamin C series was like two years ago just as the BIG Vit C 🍊craze kicked in. So I am going to do a MUd masking series this week hopefully this help you sieve through some of the mud masks out there. (As over the last 2-3 years I've noticed a flood of Instagram worthy mud mask and some happen to work quite nicely!)⠀
Lessons from Beauty School:⠀
During beauty school (wow, 10 years ago) a few months into the course and we started to work on was how to create effective "face packs" for a particular skin concern one being clay masks. It was all about absorbing sebum, sweat, impurities and aiding desquamation, adjusting the mixtures so that it could suit different skin needs. ⠀
How do they work: ⠀
Simply- dead cells from the superficial outer layer of the skin and particles of dirt become embedded in the clay and are then removed when the clay mask is removed. Clay carries a negative charge that attracts and absorbs positively charged toxins and impurities (basically any substance with a positive charge i.e. bacteria, toxins, metals, parasites, fungus etc ). I usually mixed a few clay packs (powdered ingredients) together with purified water, astringents like witch hazel all depending on the type of skin I would have in front of me (and of course I followed the) guidelines of the program😉).
Benefits:
I think the great reason why I love a good clay mask is how it firstly helps my pores "appear" smaller and keeps pesky blemishes away by decongesting pores, lifting out impurities (think, dirt, grime, pollutants), removing any excess sebum, conditioning the skin and in some cases with the addition of acids gently exfoliate the skin to lift dead skin cells. What is there not to like 😁. Another reason I like them is how they can help bring an acne spot to a head as well as addressing some closed comedones.
Being #texturetuesday I can't think of anything better than to talk about masks. I actually just whipped up @maylindstromskin problem solver and combined it with @imfrom_global honey mask to create an awesome skin purifying combo that just left my skin feeling clean and soft (see my stories for more).
Anyway, here is part two of my clays post and I am just finishing up writing some reviews on some of the clay masks I am enjoying so I'll get these posted out this week. I love a good clay mask and the instant results of some of these clays masks can feel so rewarding! .
Does anyone have a favourite clay mask they would like me to review?
[masterslider id="8″]